Rec Tec pellet grills and smokers or Yoder pellet grills? Which one should you prefer if you are a first-time buyer? Choosing either brand of the two is the first step towards making a decision. Next, you would need to know which model to buy.
Here we will be doing a neck and neck comparison of both the pellet grill brands and help you find a smoker you can buy. Here is a brief of both the companies to start with.
Comparing The Best Pellet Grills Rec Tec RT-700 vs Yoder Ys640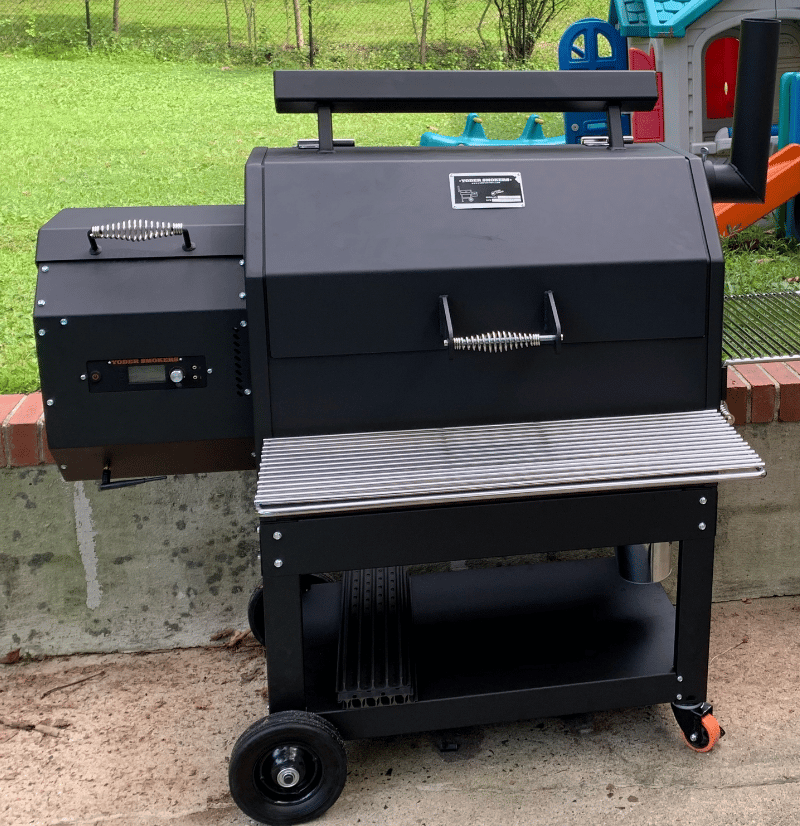 Yoder Ys640 Advantages
Rec Tec RT-700 Pellet Grill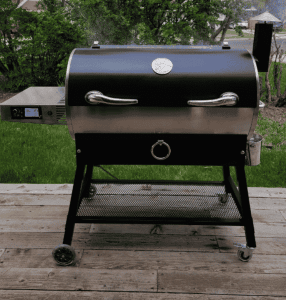 RT-700 Pellet Grill of Rec-Tec is considered to be the king of the grills flushed with advanced features at a great price. You can buy it for around $1200.
• Temperature Controls
Rec Tec RT-700 is equipped with the latest technology that ensures that even a novice can grill without having to control the temperature.

It has a Smart Grill technology controller that maintains the temperature precisely with its PID algorithm.
You can also control grill remotely by accessing it through your smartphone. It can shut down automatically with a push of a button and can start automatically too.
It can not only grill and smoke but sear, roast, broil and bake too. It has 2 meat probes for monitoring 2 cooking racks simultaneously. The temperature of the grill ranges from 200 to 500-degree F.
• Exterior
The cooking chamber is made of stainless steel with no chances of fading colors, flake or fail.

The cooking chamber has 2 stainless steel horn-shaped handles which are iconic micro-polished for easy opening and closing.
• Convenience
It has a stainless-steel towel ring below the cooking chamber. This Rec Tec pellet grill also has a stainless-steel hopper lid, controller shelf, hopper lid handles, spill-proof bucket hook, pull bar handle at one side and bottom shelf for storage and stability.
It also has rollerblade styles four wheels for easy mobility and lock in casters for stability.
• Interior
Rec Tec RT-700 has in total 1054 sq inches of cooking space sufficient enough to cook multiple turkeys, beer can chicken and 6 large ribs.

The 2 grill grates are made of stainless-steel rods that are easy to remove and clean. The hopper capacity is 40lbs which lasts for about 40+ hours.
The pellet grill also comes with a 6-year warranty and top-notch customer service. It weighs around 195 pounds.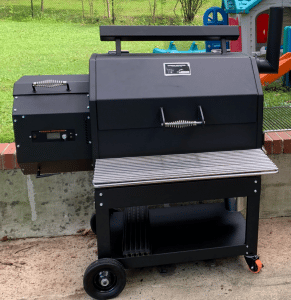 Yoder's YS 640 smoker charges extra for delivery charges whereas Rec-Tec provides free delivery.
• Temperature Control
The temperature in Yoder YS640 ranges from 150 to 600-degree F. Like RT-700, it also comes with a digital control system and remote access through WiFi. It uses the New Ceramic Ignition system and Yoder Smoker ACS that helps in setting the temperature precisely.
You can also customize your grilling grates with heavier Aluminium grates that can help you reach even higher temperature like 700-degree F.
• Exterior
The cooking chamber of pellet grill is made of 10-gauge heavy-duty steel. The hopper is also made of 14 gauge stainless steel to provide the grill the durability it needs.

It weighs around 335 pounds as against 195 pounds of RT-700. This makes it less portable to carry around. Thus, the grill might not be the right fit if you plan to carry it with you while camping.
• Convenience
It has stay-cool handles everywhere for convenience. Similar to Rec Tec, the stainless-steel construction makes it easy to clean and rust-free. It has a single-layered lid with a big handle at the top. It comes with a grease drain for easy grease and ash management.
• Interior
Yoder YS640 grill has a total cooking space of 1070sq inches which is near about the same as RT-700. It also has 2 cooking grates of 16 x 20 inches in the main chamber. It also has a side out shelf that adds to its cooking space.
The cooking chamber is 12 inches tall that can easily fit big size turkeys and beer can chickens. The hopper capacity is 20 lbs which half of RT-700.
The grill comes with a 10-year warranty and weighs 335 pounds. Talking about customer service, Yoder will not disappoint you as well, however, Rec Tec gets the brownie points.
Final Verdict
RT-700 is less expensive than Yoder YS640 and provides nearly the same features. If you are looking for a smoker and pellet griller for your household use, RT-700 should be your preference.
Rec Tec RT- 590 vs Yoder Ys480S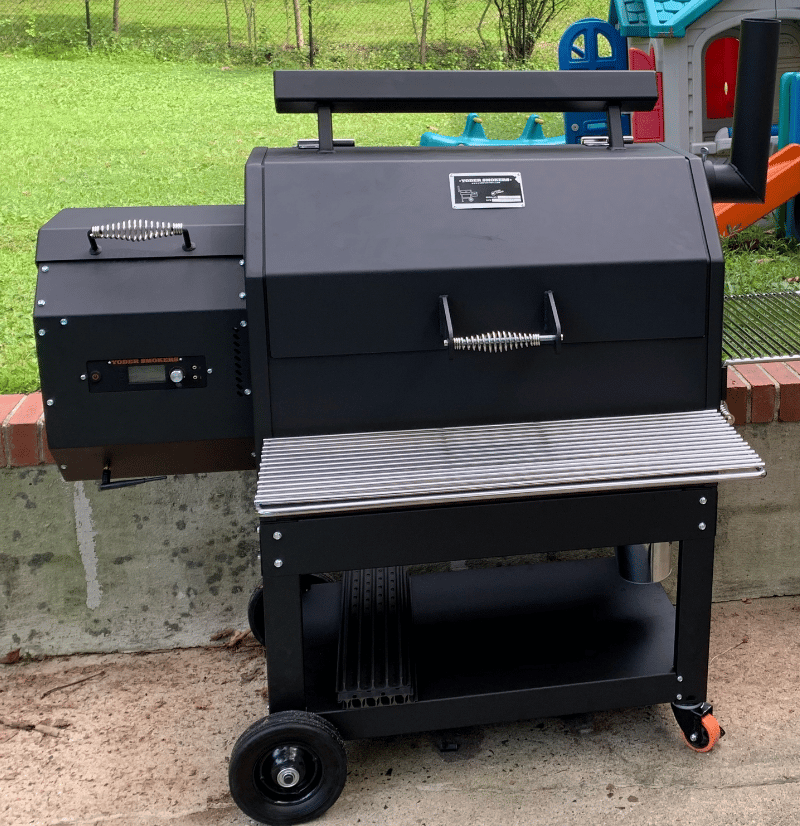 Yoder 480s Advantages
Let's move ahead with the comparison between these two grills. They both are priced in the same range and fall in the category of wood pellet grills. Here is a quick comparison between the two models:
• Cooking space
RT-590 has a primary cooking space of 592 sq inches with 772 sq inches extra as optional second shelf sufficient enough to cook multiple turkeys at a time.

On the other hand, YS 480S has a total of 1070 square inches of cooking space with 800 sq inches of primary cooking space. This makes Yoder bulky and a bit inconvenient.
• Design
RT-590 has a unique octagonal shape cooking chamber that is constructed with heavy-duty stainless-steel hardware. The cooking grates are also made of stainless steel for easy cleaning.
YS 480S grill, alike its other models, is constructed with 10 gauge heavy-duty steel. Hopper and cart are made of 14-gauge heavy-duty steel to provide it the sturdiness it needs.

Yoder grills are made from chrome-plated steel and powder-coated steel with a single layer lid. The front and side shelves are hard chrome plated.
• Affordability
RT-590 grill is priced at around $1200, whereas it can also be bought from the official website of Rec Tec at $900 with free shipping.
YS 480S is pricier. It is priced at around $1400 with extra charges for shipping that may or may not apply.
• Hopper capacity
The hopper capacity in RT-590 is 30lb which will provide 30 hours and more for continuous cooking.
The hopper capacity in YS 480S is 20lb i.e. 10 lb less than in RT-590.
• Portability
RT-590 is easy to move around with the help of rollerblade style wheels and locking casters. Needless to say, this is not meant for tailgating but will be easy to move around your yard and home premises.
YS 480S weighs around 277lbs with custom large orange casters making it fit to move around too.
• Ease of use
RT-590 is much easy to use, all thanks to its WiFi support which lets you control your cooking temperature even through your smartphone. It supports smart grill technology controller that helps you set the temperature precisely limiting your chances of burning the food.
Grill also has 2 meat probes that can be controlled simultaneously through a digital controller. It also has an LO setting and FULL setting to get the lowest and highest temperature instantly.
YS 480S doesn't have a wifi feature but its digital control system and Adaptive control system make you cook with ease.
• Cleaning and maintenance
All Rec Tec grills are easy to clean as the cooking chamber is removable and all you need is a scraper to clean the drip tray. Heat deflector and firepot are also easy to clean because of stainless steel. One can also use shop-vac to remove the ashes.
YS 480S is also easy to clean by using a shop-vac. Additionally, Yoder grills are sometimes subject to rusting.
• Warranty
RT590 comes with a 4-year warranty for all its components and free shipping too.
YS 480S grill provides a 10-year warranty on grill body, 3 years on the controls system and 1 year on ignitor making it better in terms of the warranty.
So, these were some of the important features of both that can be looked into before setting on one of the models. Other impressive models of Rec-Tec and Yoder that you can buy if you are looking particularly for small backyard parties and get together are down below.
In addition to the grills that we discussed above, there are various other models from both Rec Tec and Yoder that deserve your attention.
The other models of REC Tec include:
• RT 340 grill for very small families, beginners, and tailgaters
• RT 2500 BFT for organizing big parties with a cooking space of 2535 sq inches
• RT CMG beast and RT TMG Chuckwagon for feeding large crowds and for commercial use.
All the models of Rec Tec have nearly the same features with different cooking space areas.
Similarly, the other models of Yoder include:
• Competition grillers like YS480S competition, Yoder YS640S competition, YS1500s, and CimarronS competition. All the competition models of Yoder include custom cart options with large cooking space.
Pros And Cons Of Rec Tec And Yoder Grills
1. Are Rec-Tec grills worth the money?
Rec-Tec makes the most affordable grillers that are available at prices as low at $600. Although they are cheap and light on the pocket, they are worth the money and considered the best in the market.

So, if you are looking for a good griller at a low price without compromising on the quality, Rec-Tec is worth every dime.
2. What is the best pellet grill for the money?
If you are looking for a cheap and good pellet grill, Rec Tec won't disappoint you. You can buy an RT-340 pellet grill at just $600 for an average family. If you want to get a large cooking space, RT-700 priced at $1200 is a great choice too.
3. Is Yoder a good pellet smoker?
Undoubtedly, Yoder has good pellet smoker but not everyone can afford them. They are quite expensive with extensive features. They are made for serious grillers that are into grilling competitions or want to buy for commercial use.
4. Is Rec-Tec better than Traeger?
Rec Tec has a good temperature range that goes from 150 to 500 degree F whereas Traeger may disappoint you a little. Traeger is better than most of the other grillers but not better than Rec-Tec.
Rec Tec Vs Yoder Final Verdict
So, when it comes to choosing the best grillers and smokers – what company would you like to go with? Undoubtedly, affordable grillers and smokers lie with Rec-Tec.

If you are looking for a grill that you can take home, you must go for a Rec Tec model depending on the size of the crowd you want to feed.
To make an even well-educated decision, don't forget to check Rec-Tec vs Camp Chef comparison here.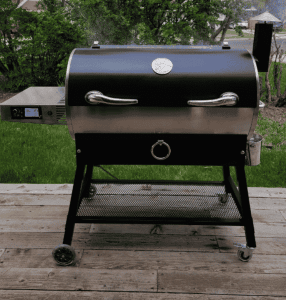 We hope this article would have helped you in narrowing down the choices. What are your views on this? Let us know in the comments below.
Still confused? Check out this post that covers best pellet grills under $500! But if you are all set for grilling how about adding a little more fun like outdoor sound systems?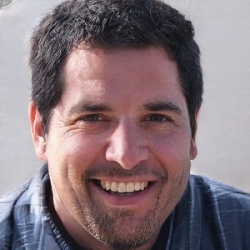 This article is written by Noam Shahar the founder of Limited-Red, Noam is a serious carnivore, And he has a strong passion when it comes to meat and cook, He Decided to review the "BBQ world" 9 years ago after discovering how many people struggle with choosing their dream grill.