This article, however, focuses on comparing two renowned wood pellet grills used for making barbecues which are RT-700 Bull and Camp Chef Woodwind. As we pit these two amazing grills, we compare the advantages of the RT-700 Bull against the Woodwind.

Furthermore, we would like to check features that they both share so that you can decide which of them to go for when making a decision.
Rec Tec RT-700 Bull Grill Versus Camp Chef Woodwind
Rec Tec RT-700 Bull Grill
Ability to control the amount of wood pellets used
Unlike the Camp chef woodwind grill, the RT-700 Bull allows you to determine the amount of wood pellets to use while grilling meats.

This also puts you in absolute control of the temperature emitted and makes you grill meat to your satisfaction. With constant and consistent emission of heat, you can set a specific temperature at which the meat grilling will be done.
Opting for RT-700 Bull grill gives you 6years warranty coupled with a 30-day money-back guarantee in case any hitch develops. This is by far better than the 3-year warranty provided for Camp Chef Woodwind grill.
Remarkable wireless connectivity
As a result of its Wi-Fi connectivity feature, the Rec Tec RT-700 Bull wood pellets grill can be operated from a distance. Regardless of where you may be, you can operate the grill or even adjust the temperature as you deem fit without having to move close to it.
Presence of Smart Grill Technology
The smart grill processor found on RT-700 grill controls how much fuel is made available to the ignition system.

Without obstructing the needed amount of smoke to grill the meat, the processor works together with other components of the grill so that clean and refined smoke is supplied to grill the meat.

As a result of the precise fuel and heat regulation, RT-700 Bull can be said to function just like a standard pitmaster.
Rec Tec RT-700 wood pellets grill is as comfortable as you can imagine. Without any stress involved, it certainly makes grilling much easier than the Camp Chef Woodwind.

All you have to do is to add wood pellets and assign your desired temperature for grilling. The grill performs perfectly as you expect it to.
RT-700 Bull grill starts immediately upon switching it on making it ever ready to grill. On the other hand, the Camp Chef Woodwind has a longer startup time as it takes longer to start.
Whether you are planning to bake or roast using the Rec Tec RT-700 wood pellets grill, this can be easily done. The grill is fit for diverse uses.
Camp Chef Woodwind Pellet Grill
The portable size of Camp Chef Woodwind grill further makes it suitable as outdoor equipment. This makes Camp Chef Woodwind grill easier to carry about during any outdoor camping.
Foldable and Collapsible grill legs
Camp Chef Woodwind grill is designed in such a way that it facilitates easy movement around. Its side shelves opposing each other can be folded inwards over the grill burners. This allows for easy and comfortable transportation as well as for additional protection.
Camp Chef Woodwind grill can be used for multiple purposes. These range from baking pies whether on camping or for roasting bacon outdoors. Its versatility is an added advantage.
Presence of bottle opener
Would you be taking bottle drinks on camping outdoors? You do not have to bother about how to open the bottles. Camp Chef Woodwind grill has bottle openers that help you out with this.
Exciting means of cooking outdoors whether on camping or any other outdoor gatherings.
Features of both Rec Tec RT-700 and Camp Chef Woodwind Grills
This section sets to examine the features of both Rec Tec RT-700 and Camp Chef Woodwind pellet grills;
Camp chef woodwind grill goes for $999 while RT-700 pellet grill is available for $1199. Nonetheless, RT-700 is certainly the better buy as the shipping is free and you get the best value and satisfaction on our money.
As a result of its lid weight of 190 pounds, RT-700 Bull proves stronger and more substantial than the Camp Chef Woodwind whose lid only weighs 150 pounds. This makes RT-700 Bull stronger and more durable.

Also, RT-700 Bull grill hopper weighs 40 pounds and the whole grill with a total area of 1054 square inch compared to the Camp chef woodwind's hopper weight of 22 pounds and a total area of 811 square inches.
RT-700 Bull has a better construction design than the Camp chef woodwind.

Even though they are both made of stainless steel, RT-700 Bull has compartments such as side shelf, hopper lid, heat deflector, drip pan, smoke stack cap and a lot more that make it much better than the Camp chef woodwind with fewer compartments.
The Camp chef woodwind has a lower temperature peak compared with RT-700 Bull. With a maximum temperature of 605 0F, RT-700 Bull allows you to increase the temperature owing to its more excellent ignition system than Camp Chef woodwind with only a maximum temperature of 5070F.
Conclusion: Rec Tec Vs Camp Chef wood pellet grill
Having pitted the two wood pellet grills against each other, both are good and effective for grilling, baking and related purposes. RT-700 Bull and Camp Chef woodwind grills both have excellent performances and they are quite affordable.
However, if you would like to comfortably operate your wood pellets from anywhere you are, you can opt for the RT-700 Bull as a result of its wireless connectivity feature.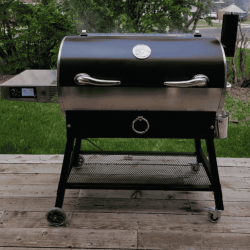 On the other hand, if you are the type that enjoys camping and grilling on outdoor activities, you can easily go for the Camp Chef pellet grill owing to its portable size and easy carriage.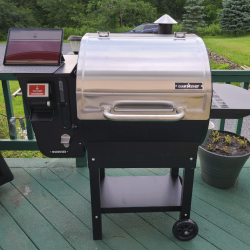 All in all, the RT-700 grill emerges the better grill than the Camp chef woodwind judging by several characteristics and features. Lastly, Rec Tec has a much welcoming customer service that runs 24/7 daily to attend to questions, comments and suggestions.
This GMG versus Rec Tec article is worth giving a look too! Check out.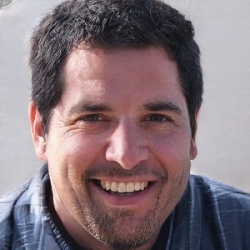 This article is written by Noam Shahar the founder of Limited-Red, Noam is a serious carnivore, And he has a strong passion when it comes to meat and cook, He Decided to review the "BBQ world" 9 years ago after discovering how many people struggle with choosing their dream grill.