Yoder ys640 Review: Features, Cons, Pros And Other Things That You Have To Know About This Pellet Grill
Yoder is a company that has been in business to produce a line of grilling products that will be able to stand an even chance in competition with other pellet grills brands.

Within just a few years of growth and consumers purchasing their products, they now hold a good reputation for being some of the best pellet grills on the market.

The YS640 is actually one of their most successful grills currently on the market, as they stand a firm chance against other competitors.

These grills are large enough to get a lot of cooking done and their price range is lower than some of the other brands that are equal in quality.
A Proud and Confident Brand
Yoder is a brand that takes pride in how well their pellet grills and smoker grills work.

Many guru grillers often proudly show off what their winning grills can do, Also there are trying to compare it to other great grills like Rec Tec vs Yoder and the Yoder is definitely a grill that stands a firm chance in that competition.

This model is actually a great size for backyard BBQs and cook-offs. The 640 square inches of space that this grill acquires is also about to be upgraded to 1,000 square inches.

So as you can see this grill has lots of versatility for cooking for just a few people, to a large group of people.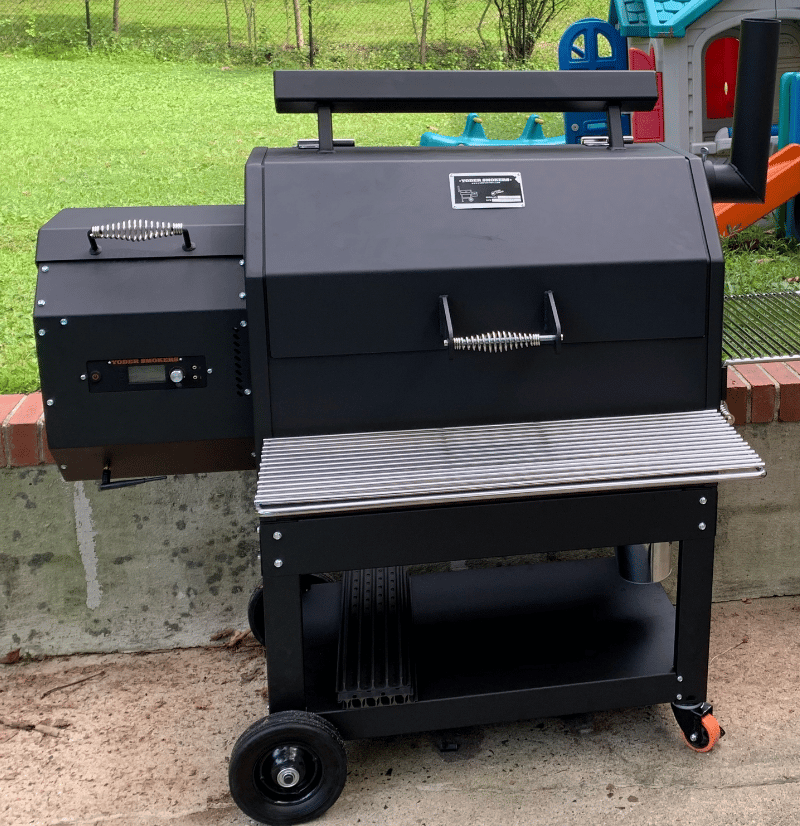 Options for Grilling
So with this grill, you have the option of having a set of 3 GrillGrates. You can also set your Yoder up for direct grilling by removing the heat deflector plate and then replacing your standard grates with heavy aluminum GrillGrates.
Before you add your food to the grates you'll need to make sure that they are well heated. After that, you will be set for some high-temperature cooking.
Maintaining your Yoder Grill
Just like with any other pellet grills, including Z grill, regular maintenance is required. In order to get a good, thorough cleaning of your grill, you need to take it apart to clean in between hinges and hidden spots, and then put it back together again.
This should be something you would do after a few good uses of your grill, just to make sure it stays in good shape.
More About the Yoder Grill
You will find that the Yoder YS640 Pellet Grill has many similarities with other grills on the market. So what exactly sets this grill apart from the others? –You might wonder.
The fact that this grill is made in the United States is what sets it apart from other grills. It is also built with a sturdy, heavy steal, and looks more like a smoker compared to a grill.
When this product was built, the company took quite a serious approach considering the heavy-duty features that it holds.
You'll also find that there are a variety of upgrades and accessories that you can purchase for the YS640 so that you can basically customize it to your liking.
As the owner of one of these grills, you will have the ability to upgrade your programming on the computer-controlled unit with the latest firmware. Support for Yoder grills is generally good, but this also depends on the company that you purchased your Yoder from.
Having a grill like the Yoder is a great way for entertaining your family and friends when they come around.
You'll be able to set this grill our on your deck, patio, or front lawn and have some food smoking in just minutes. While the food that is grilled tastes fantastic, if you want those amazing flavors that you can't get with a regular grill, you will need to get a smoker.
A smoker has the ability to be a gas smoker, electric, or pellet smoker. This ensures that you have different methods of getting the great flavors that you want in your food. Smokers are also pretty good at cooking vegetables to a great tasting finish.
Description
150-600 Fahrenheit/65 to 315 Celcius temperature range
20 lb. a capacity side-mounted pellet hopper
Chrome-plated cooking grates
Precision 5-degree increment control panel
Steel powder coated construction
Counterbalance single layer lid
Internal baffle to adjust heat and airflow
Made in the United States by Yoder Smokers, Inc.
AVAILABILITY
Now that you know more about the Yoder YS640 smoker, now is the time to check around to see where you can find one available to purchase.
For the most part, it seems that many people rely on various websites like Amazon for making their big purchases.
However, it is best to shop around on various different websites to see what other places have deals going on their grills.Keep in mind that you will be limited in where you can purchase your Yoder smoker from.
Generally, you will find that only select retailers and the official website have these grills up for grabs.
Review Challenge
When there is a limit on where the product is listed for sale, it makes it challenging to find reviews that aren't biased. It can also make it quite tough to find reviews that include all of the information that you need to know about the product before you buy it.
COST
When buying a Yoder smokers the cost you will pay for it will be about $900+ which is more than many models of grills, but you also have to consider the quality and time taken to build such a top-notch product.
If you are looking for a cheaper grill:
QUALITY
Yoder smokers are quite expensive, and this is mainly because of the quality and the engineering effort taken to put these models together. Some of the best materials are used for building Yoders.
This is the obvious reason that most experienced smokers will go with purchasing a Yoder. They also have some of the best features. There have been many smoking competitions that have been won with a Yoder smokers.
Prepare to pay the price for such a high-quality product!
Key Features
Digital Controller
The Yoder digital controller is quite complex because of how well it analyzes the temperature of the meat while smoking it.
The digital controller actually does a superb job at keeping the smoker at the desired temperature, to ensure that your food cooks thoroughly. Part of the key role in controlling the temperature also lies in controlling the pellet distribution.
You can set the controller to where it also lowers the temperature by a few degrees right when the food is almost done the cooking.
So if you want to be able to smoke your food and entertain your guests all it once, then this is the smoker for you.
Cooking Range
The cooking range that you can expect to get when using the YS640 is between 150-600F; this temperature range is great for those of you who want to slow cook or sear your meat throughout the night.
Wide Range of Accessories (you actually would use)
So this is the part that people really like. The fact that there are so many different accessories that you can purchase and use additionally with your Y2640 is what many people love about this smoker.
You don't have to buy them all at once either, you can purchase them bit by bit, considering that this grill is already quite expensive.
Hood Counter Weight
This smoker is tough, and you know what one of the toughest and heaviest components of this smoker is? The hood; it's constructed with so much weight that a counterweight is needed to make the smoker easier to lift.
In knowing that alone, you should know that this grill is of top quality.
Grease Drain
The grease drain is an added feature that is quite necessary for any smoker or grill to have for easy cleanup. If you don't have a grease drain, you would mess up your deck or patio with grilling greases; so it's much needed.
It also allows for easy cleanup for when you are done cooking your food.
Made in the U.S.
With so many smokers and grill companies that are overseas, it's quite good news to know that a company like Yoder is based in the United States.
However, for products like this that are made in the states, it is quite common that you would pay more for them than what you would for the foreign-made products.
Warranty
With this high-quality yoder smoker and the high price that you pay for it, you can expect to have a lifetime warranty that comes with it.
You don't have to worry about the space that you have for smoking your food because there is plenty of space; you can grill for your whole block in the neighborhood.
Yoder YS640 Review Conclusion
Yoder ys640 pellet grill provides proud and confident, one of the best quality brands.
The Yoder ys640 smoker gives the comfort you take away the worry about temperature.
Yoder smokers cost around 900$-1500$, high price range.
Yoder's brand offers an optional feature and resources.
Yoder smokers offer a lifetime warranty.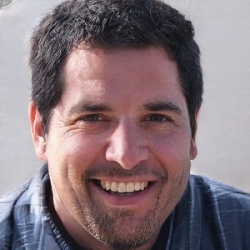 This article is written by Noam Shahar the founder of Limited-Red, Noam is a serious carnivore, And he has a strong passion when it comes to meat and cook, He Decided to review the "BBQ world" 9 years ago after discovering how many people struggle with choosing their dream grill.