Char Broil and Weber are top brands in gas grills, charcoal grills, and even smokers. Both of these BBQ grill brands have a long history and have brought out the best in them over all these years. However, one has to be always above another. 
Let's see who gets to the finish line here first in this Char Broil vs Weber article. 
Char Broil Versus Weber: Full Comparison Of The Most Rated Gas Grills Based On Your Needs.
If you need to dig deeper into the advantages listed, read further. 
Best Overall: Char-Broil Performance 475 Vs Weber Genesis II
The best you could get from a Char Broil is this sturdy and affordably priced performance cart gas grill. A big thumbs up for this standard-sized smoker with no serious cons whatsoever. 
Char-Broil Performance 475 4-Burner Cart Liquid Propane Gas Grill
I am starting with Char Broil 4 burner grill, which is also the cheapest gas grill you can found. It is priced at $249.99 only and surprisingly has decent cooking space and a variety of features as well. 
Even at such a minimal price, it has four burners, 475 sq. inches of cooking spaces, stainless steel shelves, lidded side burner, and porcelain-coated cast iron grids. It is a quite satisfying gas grill to look at with a metal side shelve to the right and 10000BTU lidded side burner to the left. 
Pros:
Adjustable stainless-steel burners with 36000BTUs
Push start electronic ignitor
Heat retention iron grates
Removable easy to clean ashtray (removable from the backside)
150sq inches of secondary cooking area in warming rack
Accommodates up to 20 burgers 
Durable and sturdy construction
5 years warranty for burners
You also get two 7 inch wheels for mobility. However, as we couldn't see any side handles, it should better be placed in one place. The cooking chamber lid is heavy and durable to look at, includes an embedded temperature gauge and swing-away warming rack as well. 
Weber 62006001 Genesis II S-435 4-Burner Liquid Propane Grill
This is another level Weber gas grill with everything you need in a gas grill. First things first, this is ideal for pros or people who have ample space at their patio and is priced at a whopping $1249.
This 4-burner Weber gas grill features enormous 844sq inches of cooking area. You can easily throw a big party and cook all your food in one go. It also includes a side burner. 
Pros:
Porcelain-enameled 7mm cooking grates
GS4 high-performance grilling system
Easy to maintain and set temperature with iGrill technology
Built-in temperature gauge for eyeing internal temperature
Two-door cabinet beneath
10-year warranty
Easy to read fuel gauge 
Special sear station for quick sear marks
Weber grill has six lighted knobs to control the high-performance burners that can deliver up to 61000 BTUs of output. The 7mm cooking grates with Flavorized bars make searing marks much more prominent. No matter its size, it is still easily movable with 4 rolling wheels. 
One thing more, the swing-away warming rack can also be tuck away when not in use. 
Best For The Money: Char Broil TRU Infrared 300 Vs Weber Spirit E-310
Char-Broil Performance TRU Infrared 300 2-Burner Cabinet Liquid Propane Gas Grill
This Char-Broil performance gas grill is a must to include in top gas grills. It comes with a price tag of $279.99 with 300 sq. inches of cooking space, this gas grill is perfect for first-time buyers looking for the minimal cooking area. 
What's special about this unit is Char-Broil trademark TRU Infrared cooking technology to prevent flare-ups. It uses an emitter plate below the cooking grates to distribute the heat evenly, making food juicier and tastier. 
Must Read: How to choose the best small gas grill that fits your needs
Pros:
Stainless steel construction
18000 BTUs main burner
5-year burner warranty and 2-year firebox warranty
Swing away warming grill inside the cooking chamber
The built-in temperature gauge on the lid
Classy design 
Affordable price tag
Negatives:
No too high-temperature range 
Small cooking surface
This Char-Broil grill includes foldable side shelves on both sides for prepping up food nicely. Also, a bottom shelf for storing gas cylinder conveniently. It includes 2 burners with push to start ignition system button. It is sturdy, durable, and yet easy to move due to its compact size.
Weber Spirit E-310 Liquid Propane Gas Grill
This elegant and classy looking Weber spirit gas grill won't take too much of your space and provides a good 529 sq inches of cooking area. It serves 8 to 10 people easily. 
Additionally, you will see this Weber spirit has ample of storage space all around it and six hook tools, which adds to easy cooking. So, one thing is for sure you won't have to keep for your lost cooking tools half of the time.
Pros:
Electronic crossover ignition system
Flavorizer bars to add extra taste to your food
Built-in lid thermometer
Stainless steel side shelves
Fold-down left side table
Stainless steel heat deflector
View fuel level 
10-year warranty
Remote access with iGrill 3 technology
Negatives:
Price is double of Char-Broil 
Not impressively durable
This Weber spirit has three stainless steel burners and porcelain-enameled iron cooking grids that provide even grilling. It has a super easy slide-out grease management system on the bottom of the unit as well. The best part is you can move this Weber spirit around easily with the help of its four cartwheels. 
Best For Beginners: Char Broil Signature TRU Vs Weber Spirit E-210
Char-Broil 463632320 Signature TRU-Infrared 2-Burner Cart Style Gas Grill
Cooking at nights and in low light is not an issue with this Char-Broil gas grill. Plus, this beginner model has a lot in it that makes it perfect for everyone who needs to gets started with gas grilling. 
This 2-burner gas grill with 325 sq inches is very much suitable for small families with small patio. It has foldable side shelves on both sides and even cabinet storage below. 
Pros:
120 sq. inches of shift away warming rack
Removable grease tray at the bottom
The built-in temperature gauge on the lid
One push SureFire ignition system 
4 wheels for shifting your grill anywhere
10-year warranty on burners
Priced at $379.99 
Negatives:
Beware no cool-touch handles
Smokes too much to start a fire
Its patented TRU Infrared technology acts best for beginners and eliminates any chances of burned food and flare-ups. Also, the Dual Fuel technology gives you an extended option to use both propane and natural gas cylinders well. (sold separately)
The integrated tank gauge will keep you updated with fuel level too. The control knobs light upon a press of a button.  All these features take Broil performance to an all-new level.
Weber 46110001 Spirit E-210 Gas Grill
This Weber 2 burner gas grilles is similar to E 310 with 3 burners described above. It works well for those who want to start trying their hand at grilling for the first time. Its price is a few dollars below E 310 at $429. 
This Weber gas griller serves a cooking surface area of 360 square inches with an additional 90 sq. inches on the warming rack. This compact-sized gas grill has a killer look with ample storage space on three sides. It also has 6 tool hooks. Also, the 4 castor wheels with lock latches make this mini gas grill to move around easily. 
Positives:
Porcelain-enameled flavorizer bars
Painted steel cabinet door with handle
Includes a fuel gauge 
Easy grease management system
Easy push control knobs 
Rush free cooking box and lid
Side shelves with tool hooks
Excellent performance overall
The porcelain-enameled lid with in-built temperature gauge and shiny finish make sit swoon-worthy. Also, the Weber grill starts on a push of a button and can easily reach up to 500-degree F. 
Best For Pros: Char Broil Stainless Steel Vs Weber Q1000
Char-Broil 463375919 Performance Stainless Steel 4-Burner
If you are looking for a decent cooking surface of around 425 square inches of the main cooking surface without getting too much out of your pocket, this unit it is. It comes with a price tag of around $349 and even cheaper on the official website of Char Broil, this is a unit suited for Pros. 
This 4-burner gas grill with a side burner as well is loaded with ample storage space and produces a total of 36000BTUs. It has a simple design with holistic steel construction. However, it doesn't have infrared red grills. The grease pan is easily removable and cleanable. 
Pros:
Electronic igniter
36000 BTUs main burner and 10000BTUs of side burner
175 square inches of additional warming rack cooking space
Two-door cabinet for extra storage
Inbuilt temperature gauge 
Porcelain-coated removable grease pan
Highly affordable
Cons:
Flimsy construction 
Takes high to heat up
The Char Broil is supported by four wheels with locking latches to keep it in place. Let's know the top highlights of the model.
Weber 50060001 Q1000 Liquid Propane Grill
Our best for a pro-Weber gas grill is this Q series liquid propane grill that is super compact and definitely portable. 
This Weber unit has a 183 square inches of cooking surface area perfect for feeding two to three people at a perfect outing with family or friends. It can accommodate up to 6 burgers at a time. The lid and body of the unit are made from cast aluminum, whereas the cooking grates are cast iron porcelain enameled.
What's special? It has an infinite control burner valve to the right and a push-button to ignite at the left. You will also find a removable ash pan in the bottom to collect grease and ash. It has a steel burner tube that runs inside the cooking chamber for even cooking. 
Pros:
Compact, stylish and portable
Super quality construction and durable
Starts on a push of a red button
Heats up to 500-degree F in no time
Cast iron cooking grates 
Affordable price of $239.99 
High lid with 5 ¾ inches height
You can also replace your grates with a griddle to perform griddle cooking. It uses an LP cylinder as a fuel.
Final Verdict: Char Broil vs Weber
What Pit Boss is to wood pellet grills, Char Broil is to grills. Char Broil manufacturers the most affordable grills, and some of the units are hotter than Weber's, although Lion gas grills has an attractive collection too. 
So, when it comes to affordability and fine cooking, Char Broil has the upper hand. It's one of the best gas grills under 1000$ you can find on the market. However, some of the units of the Char Broil disappoint because of their flimsy construction. Though its models are all stainless steel, few of them don't last long, and that's the reason they are priced cheap. However, our best overall Char Broil Performance 475 is perfect in all aspects. you could find more information in our comparison of Char Broil vs Dyna Glo. 
Weber gas grills, on the other hand, are priced higher but provides great durability and a convenient grease management system. Our best overall Weber Genesis II series gas grills are the hottest among all, providing 69000BTUs in total. 
Therefore, based on your purpose and budget constraints, you will be able to make the right decision if you go through our Char Broil vs Weber grills reviews thoroughly and weigh all the aspects as per your convenience.  However, if you are still not sure, you might also like to check our best propane gas grills under 300 dollars. If you need more options though, we wrote about Blaze grill review, the best picks and their pros and cons.
1. Are Char Broil gas grills good?
When it comes to overall cooking performance of grills gas, Char-Broil lacks nowhere. Moreover, its affordability is what makes them a better option, among others. However, some of the Char-Broil grills (not all) are made from poor quality stainless steel, which makes them a huge turn off. If you are lucky, you can get a replacement as it provides a 5-year warranty on the body.
2. Are Weber grills worth the extra money?
No doubt, spending extra money on Weber grills is worth it as Weber provides durable grills with an easy grease management system and maximum heat output. However, finding the best and cheapest Weber grills that suits your needs is the smartest move to make. Do a little homework!
If you are looking for a decent size Weber grill, Spirit E-310 is the best choice to make in terms of price and convenience as well. their charcoal grill Weber performer deluxe is good too.
3. How to light a grill when the igniter is broken?
If your igniter is broken and you are out of batteries, you can manually ignite a grill. For this, you need to open the lid of your unit and find the lighting hole on the side of the smoker to put the lighted matchstick on.
Turn the gas burner that is closest to that hole for it to catch the fire. Once a burner lights up, cross other burners by turning them on.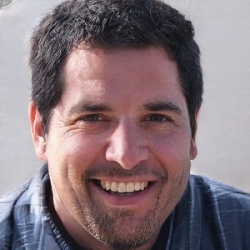 This article is written by Noam Shahar the founder of Limited-Red, Noam is a serious carnivore, And he has a strong passion when it comes to meat and cook, He Decided to review the "BBQ world" 9 years ago after discovering how many people struggle with choosing their dream grill.