Grills may not be essential but they are a great addition to your summer outings and delightful outdoor dinners. And since they are not something you are going to use every day, it makes sense that you look for an affordable grill that fits your budget and still have an amazing outdoor experience.
Gas grills are an alternative to charcoal and wood grills that are quite faster in cooking your steaks to perfection. Finding a gas grill with good performance under $300 can be a challenge as most often they are priced quite high.
There are several variations and performance differences among the cheap gas grills and it could take you a while to get the right one that fits your purpose. You need to take up a good amount of groundwork to choose the best gas grill for you.
And that's why I want to help you ease the burden by listing out some of the best gas grills under $300 and a brief review of each of them.
Have a read, it will help you choose better.
The Best Gas Grill Under 300 Dollar:
Best Overall: Char-Broil Performance Stainless Steel 4 Burner Cart Style Gas Grill
Features
Stainless steel design that elevates the style and durability
10,000 BTU lidded side burner with folding protective lids for increased workspace
Four stainless steel top ported burners
Electronic ignition system
Two side shelves for storage and preparation space.
A lid-mounted temperature gauge
Dimensions 50.4 W x 24.5 D x 45 H
Overview
This gas grill is a high-performing cheap offering from Char-Broil which is a famous name in the grilling field. It is a convection grill and can hold high temperatures very well.
This 4-burner gas grill sports a complete stainless steel finish, making it highly durable. This best propane BBQ grill can work around 36000 BTUs of heat that enables faster cooking, as is the case with many gas grills.
The cooking surface is quite large with 425 sq. inch, thus making it just the right size for a family. The grill features porcelain-coated iron grates which are rust-resistant and easy to clean.
One great thing about this burner is that it makes ignition safe and faster with its push to start electronic ignition. It uses a standard 20 lb propane gas tank and the tank is not included in the purchase.
What's more, build quality is good and the machine is easy to assemble.
Runner Up: Dyna Glo Black & Stainless Premium Grills
Features
4 tube burners made of commercial-grade stainless steel, each with 12000 BTU.
An additional side burner with 12,000 BTU
Enameled cooking grates and warming racks
Cabinet styled cart
Electronic push-button ignition switch
Integrated temperature gauge
Dimensions 52.8 × 22.6 × 46.5 inches
Overview
This Dyno Glo Gas Grill sports a stainless steel finish, making it look stylish and durable. It has a total of 667 sq. inches of cooking area and a total of 60,000 BTU. The grill gives good performance and efficient fuel usage. It is also double lidded to prevent heat loss and optimal fuel consumption for cooking.
This best BBQ grill weighs around 101 pounds. The grill gives you the option to go with natural gas and liquid propane. You can choose to buy the model that fits you the best.
It comes with extra features like warming rack and foldable side shelves. Additionally, it features a sturdy construction and is entirely made of stainless steel. The grates are porcelain-coated for extra protection from rusting.
Cuisinart CGG-200 Outdoor Tabletop Grill
Features
12 000 BTUs stainless steel burner
Heat distributing panel
Enamel-coated cast iron cooking grate
Weighs 2.2 pounds
Dimensions 15×18.5×42 inches
Overview
If you are looking for a compact grill for home use, this is a perfect choice for you. Cusinart CCG 200, a modular versatile grilling system, occupies very little space with 240 square inches of cooking. It is lightweight and compact, making it easy to take out for a family picnic or small-time outdoor grilling.
The 12 000 BTUs burner provides uniform heat disbursal and faster cooking. The handles stay cool even while operating.
This best grill is quite easy to clean with detachable parts and a great drip tray design.
Char-Broil TRU Infrared Urban Gas Grill
Features
TRU infrared cooking system
20 000 BTUs, 2 burners
340 square inches of primary cooking space
Compact design
Surface level temperature gauges
Overview
This is another small gas grill variation that is a perfect fit for mid-sized grill requirements. It gives you the option to work with a larger cooking area in a limited space.  The side tables are foldable, making it even more space-efficient.
Despite the smaller size, the grill provides features like warming racks and side shelves to enable optimized space utilization.
The major selling point of this compact grill system is its innovative TRU infrared cooking system that replaces the traditional conventional cooking.
The infrared system makes use of flames to heat an infrared element that helps in uniform heat distribution and optimized fuel consumption.
Even cooking temperature is maintained efficiently across the grates. The grill also has surface-level temperature gauges that allow for accurate temperature monitoring allowing you to get perfectly cooked meat every single time.
Char-Griller 3001 Grillin Pro
Features
40,800 BTU
438 square inches of cooking area
Durable steel construction
Dimensions 48 × 28 × 48 inches
Smoker attachment
Porcelain-coated iron grates
Propane compatible
Overview
The Char-Griller 3000 is one of the most durable grillers you can find in this price category. It is the best gas grill for the money. It is made of steel and is powder-coated for longevity. Besides the main burner capacity of 408,000 BTU, the grill also has a side burner that gives about an additional 1,200 BTU.
The total cooking area comes around to 192 sq. inches including the main space and the warming rack. An easy-to-use electric start button and side shelves make cooking more comfortable.
Features
21,000 BTU burner
The unique compact circular design
Dual-zone burner
Propane tank storage
Electronic ignition
Dimensions 36 h × 23 diameter inches
Overview
Designed by former Apple Chief Designer Robert Brunner, this high performing grill looks a little different from traditional grilling systems.
It has a circular design that makes it fit well on cramped up spaces and is quite easy to take on a trip.
Everything is designed for convenient usage and higher performance. The residue tray makes cleaning a breeze and the anti-tilt locking wheels make moving around the grill a child's play.
The propane tank is an added advantage allowing you to store propane safely.
The grill cooks fast. You can attain a cooking temperature of 500° F within 5 minutes. The grill works within a range of 250° to 700° F.
Despite looking small, the cooking area is large enough to cook 16 burgers at once.
This grill will be perfect for apartment dwellers and space-constrained houses looking for quick grilling.
Char-Broil Classic 360 3 Burner Liquid Propane Gas Grill
Features
360 sq. inches of cooking space
Porcelain-coated iron grates
3 stainless steel burners
Porcelain-coated steel lid former protection
Metal side shelves
24.1 × 51.2 × 43.5 inches
Overview
The classic 360 model from Char-Broil is another gas grilling system that provides good value for your money. It has 3 burners to heat up 360 square inches of cooking space. The low number of burners means that food does not cook as fast as similar models with 4 burners.
The grill body is made of stainless steel with stainless steel or porcelain finish both options providing a good deal of durability. The lid is porcelain coated and is thus rust proof. One major advantage of this model is its huge warming rack.
It gives enough space to cook hamburgers comfortably without fear of burning them due to overheating. It has additional provisions for side shelves storage and a hook line to store your tools.
Besides this, everything else is absolutely like E-310; it has the same total cooking area, i.e., 669 square inches with a tuck-away warming rack, two side trays, fuel gauge, build in thermometer, four wheels, iGrill 3 ready etc. 
However, its price is $50 more than the Weber Genesis II 310. Now, it's for you to decide if this unit is worth $50 for just the cabinet below.
Weber Q2200 Liquid Propane Grill
Features
280 sq. inches of cooking area
12,000 BTU stainless steel burner
Electronic ignition and built-in thermometer
Folding work tables on each side.
Dimensions 15.5 × 51.4 × 19.5 inches
Overview
Another portable gas grill on our list, this Weber Q2200 works great for a small outdoor picnic or for personal use. Weber gas grills are quite pricey given their quality and build. This small portable grill is probably the cheapest one from Weber that comes under $300.
As you can expect, the build quality is great and the size is just right for an average-sized family. It has a single stainless steel burner that can give out 12,000 BTU per hour which may seem quite small. But when in use you can see that cooking performance is quite good because of the combined effect of the porcelain-coated iron grates.
The folding tables can be adjusted easily to provide more storage space or make the grill even smaller when working in tight spaces. Cleaning is made easy with a cast aluminum body and a removable catch pan. The electric ignition makes way for reliable and safe cooking.
Megamaster 720-0982 Propane Gas Grill
Features
Total of 50,000 BTU
474 sq. inches of primary cooking area
A large warming rack of 182 sq. inches
Electronic ignition
Overview
This is one of the large-sized gas grills that are under a comfortable pricing range and a good load of features. It is perfect for an outdoor outing and occasions with the big gathering which demands faster cooking and large cooking space.
The total cooking area extends to around 600 sq. inches including the primary cooking space and the warming racks. It has a high BTU of 50,000 to support such a large cooking space is quite efficient in producing even heating required for cooking the perfect burgers and steaks.
The black finish makes it look very attractive but might not look good when dirt gets on it. It is quite easy to clean and has a good quality build.
Blackstone 1554 Station 4 Burner Gas Grill
Features
Removable griddle top
Four stainless steel burners with adjustable temperature control
4 caster wheels for ease of movement
Dimensions 62.5 × 22 × 35 inches
720 sq. inches of total cooking area
60,000 BTU
Overview
This is another large sized grill with good quality and track record that will fit under the below $300 budget. It has a large cooking space and correspondingly fitting a high BTU value of 60,000 to help in faster cooking.
It also comes with safety regulators and temperature adjustable burners that make way for versatile cooking. The grill is constructed with a powder-coated steel frame and cold rolled steel cooking surface ensuring high durability.
Char-Broil Classic 280 2 Burner Liquid Propane Gas Grill With Side Burner
Features
280 sq. inches of cooking space
2 primary burners and an additional side burner for extra food preparation
Porcelain-coated protective lid and firebox
Metal side shelves
Dimensions 24.1 × 45.6 × 41.9
20,000 BTU from 2 primary burners and 8,000 BTU from side burner
Overview
This is another affordable grill from the Char-Broil brand giving a comfortable 280 square inches of cooking space with 20,000 BTU heat for faster and efficient cooking. The grates are thick and made of porcelain-coated iron. The grill comes with an additional side burner for cooking extra food like sauces and side dishes while you grill your meat.
The metal shelves provide ample storage space but are not foldable. You do have an option to get a model without side shelves that is quite cheaper. You would like to read our full comparison of weber versus char broil. The steel lid and firebox are also porcelain-coated making them rustproof and durable. This grill is one of the top-rated 2 burner gas grills on the market.
The grill has a piezo ignition system instead of an electric ignition. This system is also reliable and starts the fire on button push. The grill also has an additional space of 170 sq. inches as the secondary cooking area.
The RevoAce 4 Burner Liquid Propane Gas Grill
Features
480 sq. inches of cooking space
Dimensions 54.4× 24.3 x 46.3 inches
1 stainless steel side burner with 12,000 BTU
4 stainless steel burners providing a total of 48,000 BTU
2 wheels for movement
Porcelain-coated steel protective lid
Side shelves and porcelain-coated bottom bowl for storage
Overview
With around 480 square inches of cooking space and a matching 48000 BTU, RevoAce stands as an affordable large sized grill perfect for your small-time gatherings. It has 4 primary burners along with a powerful side burner to aid in faster cooking.
The side burner also has a covering lid that can double up as extra storage space along with the 180-inch heating rack. This grilling system can also be used with natural gas if you can hook it up with an outdoor hookup. The cooking grates are porcelain-coated, rustproof, and easy to clean. 
How to Choose the Best Gas Grill under $300
That must be quite a lot to choose from! But when you get down to exactly what you are looking for in a gas grill, you can easily pick out the right gas grill that comes under your budget.
Here are some considerations that will help you choose the best gas grill under $300. Look into these factors to make an educated decision.
Some say cooking is an art while others say it is just a skill. Either way, no one can deny that each person has their own cooking style and technique. So look for what will make grilling easy for you in a grill.
Most grills have a set of basic features that are standard across all the gas grills. But they also come embedded with certain special features which can help you choose better.
See if the grill suits what you want to cook and in the way you want it done.
For instance, if you like to slow cook your steaks, then you will need a warming rack for your grill.
If you are into cooking multiple types of meat at once, a grill with a control valve adjustability will work for you.
Look for grills with storage shelves and space if your kitchen area is small.
Grills may even come in different colors and sometimes the price may vary according to color. So if you are not particularly worried about colors, you can choose the one that costs less to save money.
So narrow down your grill choices to satisfy your needs.
Cooking space is an important feature in any gas grill. The more the area for cooking, the more meat you can cook at a time. The rate of heat disbursal will also vary depending on the cooking area.
The cooking space provided by grills is usually measured in sq. inches. In a 100 sq. inch cooking space, you can cook about 3 medium-sized burgers.
The more people you want to serve, the bigger your cooking area has to be.
So if you are going to use it for parties and events, a grill with larger cooking space would work well. On the other hand, private grilling just for your family would do fine with a smaller grill.
Also, be careful to note that warming racks may or may not be included in cooking space specifications by the makers. Since you will not be using warmers to fully cook your meat, look mostly at the cooking rack space to get an idea of the actual cooking area.
This is an obvious consideration when you buy any kitchen appliances. You have to have enough space in your kitchen or your backyard where you are going to store or use your grill. While you can get an exact idea of the space from a physical store, online shopping only gives you a picture to look at.
So look carefully for the dimensions and weight of the gas grills before you make the order.
Measure and have an estimate of how big you want your grill to be.
The size of a gas grill gets bigger with a bigger cooking space. If your grill does not have foldable side tables, it is going to occupy even more space.
Compact grills are easier to travel with and can also weigh less for easy transportation.
Understand the Grilling Buzzwords
When buying a gas grill, you will find that most reviews and product specifications use certain technical lingo related to grilling when explaining about a grill.
Let me give you brief information on some of these lingos to acts as a quick reference.
British Thermal Unit abbreviated as BTU is the measurement most grill manufacturers use to rate their grill performance. It gives an estimate of the fuel consumption and corresponding heating capacity. The higher the value of BTU, the more efficient a grill is in converting the fuel to heat energy.
Burners are the outlet of heat and fire in a grill. Their placement and number can affect the cooking and the even distribution of heat in the meat while cooking.
Gas – propane or natural gas
Gas fuel used in gas grills can be propane or natural gas. It is usually much easier to acquire and use a propane gas tank.
Propane gas is usually sold as liquid propane and is one popular way to add fuel to your gas grills. See if your grill works with the fuel that is easy for you to acquire.
Cooking grates are the surface on which you actually cook. The material these grates are made of can be a concern to the buyer.  Cooking grates must not easily bend, should be able to withstand high cooking temperatures, and should also be rustproof. Some people also like their grilled meat to have the classic grill marks and it is the cooking grates from which you will get those marks.
Warming racks are an additional layer of grates that allow you to raise the food above your usual cooking grates so that you can have more cooking space and be able to slow cook your meat on a lower even temperature.
Side shelves provide extra storage space. Each model of the grill may have a different side shelf design which can be fixed or foldable.
Each burner will have a control valve that helps in adjusting the heat flow. These are usually knobs that can be turned to adjust the cooking temperatures.
Also referred to as the cook box, the hood serves as the lid for the grill.
This is the power-on switch for the gas grill. It lights the burners mostly by the electric spark to start the fire.
Here Are Some More Tips on Getting the Right Fit
Strike a good balance with the budget and the features you want. Try to go for a grill that is close to your maximum budget and select the one that has a good number of features in that price range. Also, it is up to you to make compromises on which features you want and which one to ignore. You would check our Camp Chef vs Blackstone comparison based on your needs and decision. 
Choose the grill size based on how you will be using the grill. If you usually grill steaks and burgers for a house party or bigger events, a cooking space that can cook as much as 30 burgers at once is what you need to get. For personal and small-time usage, a medium to small-sized grill would suffice.
Check for the BTU levels and corresponding cooking space to get an estimate of how fast your cooking will be. If the cooking space is large but the BTU is low, your cooking time will be very slow. Meanwhile, smaller grills with the small cooking area may be able to cook faster even in low BTU levels due to concentrated heat distribution.
Go for good quality portable grills if you are more into grilling during outdoor trips. Portable grills are a special category in themselves and hence using them for the right occasion means they last longer than regular-sized grills which you may find difficult in transporting. Don't invest in a grill that is not suitable for your use.
Look for grates that are thick and made of stainless steel material. Thicker grates can help fasten cooking as they retain more heat.
The Next Steps
When you exhaust all other criteria for narrowing down your choice of the grill, don't forget to check if it's easy to clean. An easily cleanable grill means it's easy to maintain. The easier it is to clean the lesser is the risk of rusting and grease build-up.
The life and durability of a grill are directly impacted by how easy it is to be cleaned. So when you are investing in a grill, make sure it will be easy to keep it as much less messy as you can.
Undoubtedly, buying the best grill under $300 can be a difficult task. But I hope this list would have helped you out. Simply, follow the factors mentioned above and I am sure, you will be able to find the right fit. If the process seems to be rather daunting, I will highly recommend you go for the list I suggested.
So, which one will you like to go for? Let us know in the comments below.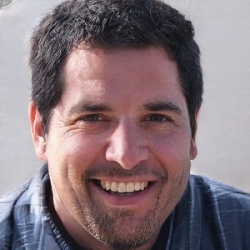 This article is written by Noam Shahar the founder of Limited-Red, Noam is a serious carnivore, And he has a strong passion when it comes to meat and cook, He Decided to review the "BBQ world" 9 years ago after discovering how many people struggle with choosing their dream grill.