The Pros, The Cons, And The Facts About The Traeger Tailgater Pellet Smoker
If you're a tailgater then you may want to take notes on what you are about to read. If you go to games regularly, and have been tailgating, but have never been the one standing over the grill cooking all of that good food for party-goers to enjoy, then this just might be your time to shine. When you purchase a grill like the Traeger Tailgater pellet grill, your party experiences are sure to change for the better! However, if you aren't someone who is new to BBQ, then you may already know of the Traeger brand grills. Keep in mind that knowing of, and owning are totally different experiences, and once you have one of these grills yourself, you will realize what all you have been missing out on. So get your taste buds ready for some of the best grilling experiences of a lifetime!
The Best BBQ – A Dream Come True
Certainly, if you know about tailgate parties and have been to them before, then they are nothing new to you. However, there are many people who go as spectators; observing all that is going on and watching other grill masters as work as they prepare food for a crowd of people. Wouldn't you like to be that person preparing some of the best BBQ that you've ever had? With this tailgating pellet grill, you can be known for making great-tasting, high-quality BBQ.

The Quality of your Grill Matters
There are a lot of people who opt for taking their full-sized grills to tailgating events; carrying them in the back of their pickup trucks. Some people use portable grills that are found at the site of the events. However, these dinky grills often don't offer the desired space need for large groups of people who go to these tailgate parties. It's all too true that the quality of the grill that you use will determine how your food turns out, and no one wants to eat mediocre BBQ.
So what you are about to read is how portable and convenient the Traeger Tailgater is. This smoker was built for ease of use and portability to be able to move it from one place to the next on your personal travels. The grill is made for fun to enjoy a number of different types of cooking with. You will be able to braise, grill, smoke, and braise with this grill.
You will simply love the fact that this tailgater grill offers one of the best smokey flavors you could ever imagine possible in a pellet grill.
The Greatest Features that You Could Imagine
For those of you who are familiar with Traeger grills, you know that you definitely get what you pay for when it comes to the many wonderful features that are included in these grills. The brand is simply known for excellence. While Traegers are generally small in size, that factor really doesn't take away from the quality of them and what all they have to offer. While the Trager offers about 300 square inches of space for grilling, that is still plenty of space to fit a decent amount of food. You will be able to grill either 10 burgers at once, 18 hot dogs, 12 burger patties, two full chickens, or two racks of ribs at once.
Light Weight and Portable
So, now that you know about the space that you will have while grilling your food, let's discuss the overall size of the grill. Well if you are looking to buy a portable grill then you definitely want it to be the definition of portable, which means that it would be easy to move from one place to the next. Yes, it is possible to carry a full-sized grill to a tailgate party if you just tote it along in the back of your pickup, but it would be a lot easier if you take something more portable.
With the tailgater weighing 62 lbs, it isn't necessary for you to be very strong to carry it. In other words, you don't necessarily need to be fit to tote it around. The dimensions of the grill are 36 in. x 37 in. x 18 in. So it is built with a pretty even distribution of its weight; which means it will be a lot easier on you while carrying it.
Great for Smaller Spaces in General
There are other benefits to the size of this grill. Of course, just by reading its name alone you know that this grill was built for the purpose of tailgating. The size makes it an easy pick for people who are looking for a small grill that will fit better in tight living spaces, such as apartment patios, and other small properties that are limited in space. This grill is even great for taking on your camping trips!
Using a Traeger Tailgater Grill
Let's go ahead and get into the discussion of how easy this grill is to use, after all, that's a pretty important factor when it comes to buying the perfect grill for your gatherings. Tragers are actually well-known for their simplicity of use. All you need to do is fill the hopper with 8 lbs. of wood pellets of your choice, and then turn the grill on. Set the temperature to what you need it to be for whatever you will be grilling. Once your temperature is set, the auger will begin to rotate and fill the firepot with the pellets which will then set off the induction fan.
Features and Description of the Traeger
So let's take a closer look at some of the features that are included in this grill.
Powdered coated cold rolled steel for better durability
Digital Elite controller
Electric Auto Start Ignition
Temperature: Ranges from 180-450 degrees Fahrenheit
Hopper can hold 8 lbs. of pellets
300 sq. inches of cooking space
Legs easily fold for portability
E-Z Portable Folding Legs
The main feature of the Traeger tailgater grill that gives it the ability to be extremely portable is the fact that it has EZ-Fold legs. So you can easily store it, and it folds to about half of its actual size. So this also means that when you are on your trips you can fit more in the back of your pick-up when you take your grill with you.
Energy Saver
Traeger models are also well-known for the amount of power that they use. When plugged in, it uses about 300 watts to get the heat going, for about 4 minutes, and then for the remainder of your cooking time it drops to about 50 watts, and that is with the use of a standard home outlet.
Who is this Traeger Tailgater Grill Best Suited For?
Of course, tailgaters are the main audience for such a grill, but if you are someone who lives in a small space, or you travel regularly, then you will most likely be someone that highly benefits from such a grill. The price is actually also quite reasonable when comparing to other portable pellet grills that are available on the market.
Decision—Decisions
It seems as though the grilling space would be the only factor that would deter some away from purchasing the Traeger. When you think of 18 hot dogs or 12 burgers being the amount of food that you can grill at once and you know that you will need more room, then you might not want to spend money on this grill.
Another thing that you need to keep in mind is that you have to use the Traeger brand pellets, otherwise your 3-year warranty will be voided. For many people, this is a deal-breaker because they feel like other brand pellets are a better value. On another note, Traeger does offer a great selection of pellets to choose from, with various different flavors.
Pros vs Cons
The Good
Easy assembly
Easy temperature control
LED displays
Starts automatically
Small footprint
Portability
Energy Saver
Good quality for the price
The Bad
Food is sometimes baked before being fully smoked
Limited cooking Space
Tiny Hopper
Price & Warranty
So you can expect to pay around $400 for this pellet grill, also you can check this guide to find pellet grill close to this budget, If you look at various websites regularly you might be able to catch a good deal. Make sure wherever you purchase this grill from that you get the 3-year warranty. You will receive protection against any flaws or malfunctions that can occur during that 3-year time frame. Traegar's customer support is also top-notch and has a well-known reputation for being friendly and helpful with issues that customers might have.
Conclusion
To wrap this review up, the Traeger Tailgater most certainly has a lot to offer for a grill that is portable. It's a well-known reliable brand that is fit for those who enjoy the portability and need a grill that doesn't take up too much space. While there are pros and cons just like with any other grill, overall this grill is great value for the money.
[wpsm_button color="green" size="big" link="https://www.amazon.com/Traeger-Grills-Tailgater-Portable-Pellet/dp/B01CD58XMQ/ref=as_li_ss_tl?ie=UTF8&linkCode=ll1&tag=208909820-20&linkId=c3826ea96fbec7f96d1141e7e7534c61&language=en_US" icon="thumbs-up" class="" rel="nofollow"]Click Here For The Best Price[/wpsm_button]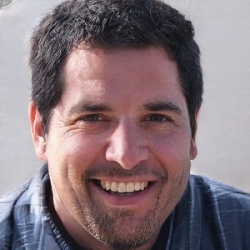 This article is written by Noam Shahar the founder of Limited-Red, Noam is a serious carnivore, And he has a strong passion when it comes to meat and cook, He Decided to review the "BBQ world" 9 years ago after discovering how many people struggle with choosing their dream grill.