Before grilling experts came up with the idea of turning wood into pellets or connecting gas tanks to grills, people used and loved charcoal grills. It should not come as a surprise, considering charcoal is easier to light compared to regular wood. All you need to do is place a bunch of them in a concealed space, throw lit pieces of paper in there, and soon you can use it for cooking.
The thing is, it is no longer ideal to create a makeshift charcoal grill, especially when you live in the city. That may become a fire hazard if you don't know how to contain the flames in one area. Hence, the solution is to buy the best charcoal grill that can stand the test of time.
In our search for that, we found many comparing PK Grill vs Weber. We got both and tested them ourselves to see which one you should get.
Below is our comprehensive PK Grill vs Weber review.
PK Grill vs Weber Comparisons
For this specific article, we put the Original PK Grill & Smoker and Weber Original Kettle Premium next to each other to know which product is better than the other.
PK Grill is a silver-colored unit with four legs. Its structure is similar to that of a baby bassinet in hospitals, although it does not have a transparent chamber. The hood opens fully and hinges on one side of the grill, so you need not worry about setting it on the ground. A rack sits in front of the lid handle – using it as a mini counter will shorten the distance between the food and your plate.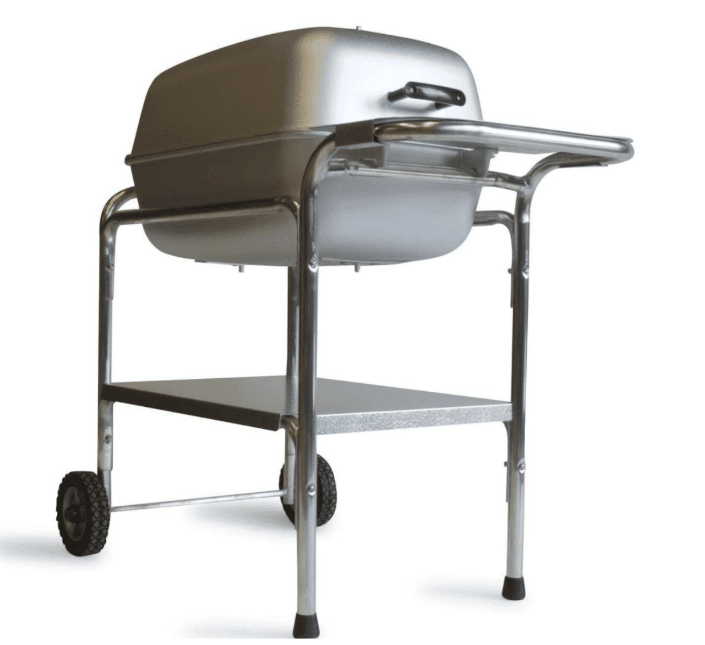 Meanwhile, Weber Original is a three-legged grill that looks like an anchored hot air balloon. It has a large charcoal container, topped with a removable lid. There is a smaller grate underneath the cooking grate to hold the charcoal and an ash bucket.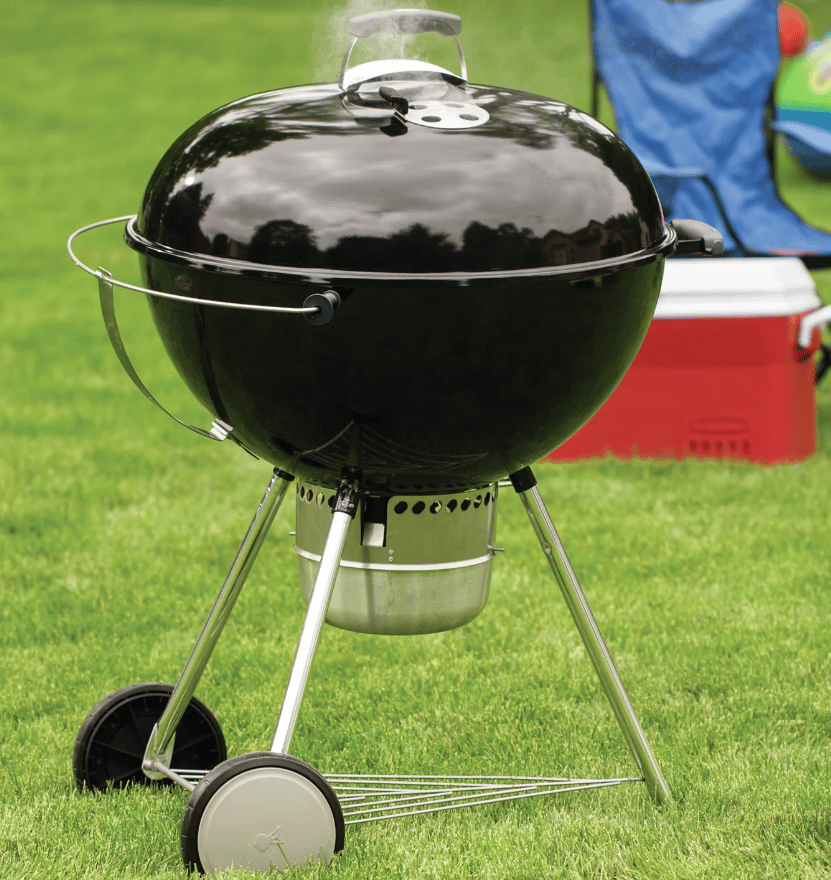 Both grills have bottom shelves and two sets of wheels for effortless storage and movability. However, PK Grill has a more prominent shelf, so it may be ideal to use when there are no tables to set your ingredients or tools on.
However, if you're looking into smokers with four wheels each and two-door chambers, then a look at prestige versus napoleon lex.
PK Grill and Weber Original have the dimensions of 35.5 x 35 x 16 inches and 39.5 x 27 x 22 inches, respectively. As for their weights, the former weighs 45 lbs, while the latter weighs 32.3 lbs. What it means is that the Weber grill may be taller, but the PK Grill is heftier.
Since the cooking surface area is essential, you must know that PK Grill has 300 square inches of cooking space. Weber Original's grate is larger by 63 inches compared to it.
Again, comparing napoleon lex and prestige gas grill, the latter has a larger cooking surface area. Thus, a bigger in size.
The massiveness of PK Grill may have something to do with the fact that the grill has been made out of cast aluminum. The style is supposed to be similar to that of charcoal grills in the 1950s, and the brand has managed to reproduce that, even their sturdiness. Not to mention, all the legs are straight, and two of them are covered in rubber, so the grill will not be nudged around.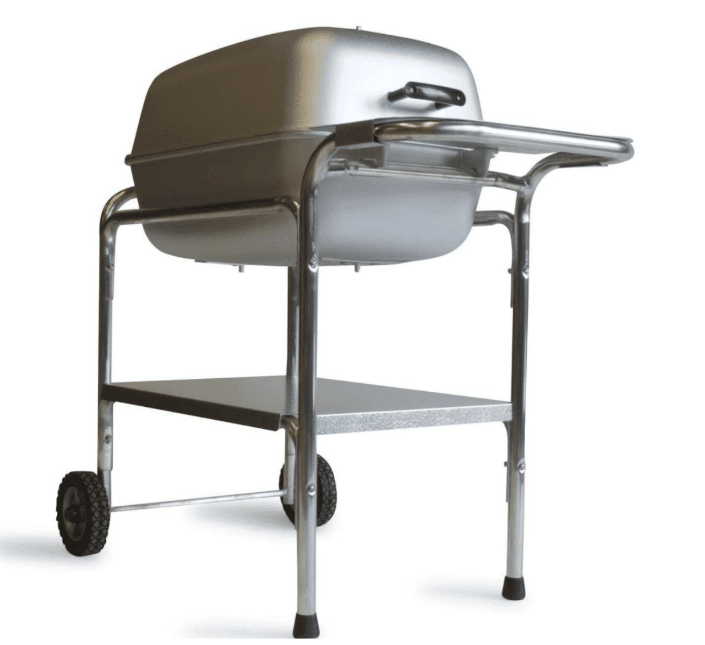 Weber Original is also sturdy since its three long legs have been slanted at the right angles. They are lodged in between the indentation on top of the ash bucket; that's why they won't possibly come off when you move the grill. In terms of the structure, it has been made from porcelain and plated steel. The only aluminum you will find here is the lid lining.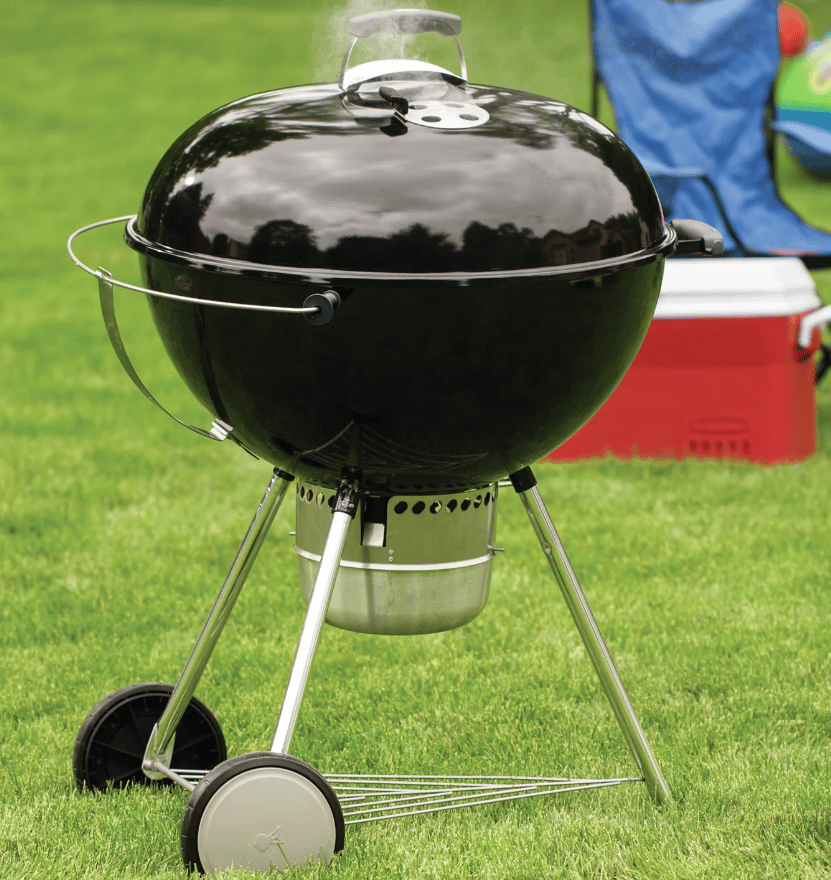 Weber and PK grills are both easy to use, in the sense that you only need to fill the bottom chambers with charcoal, light them up, and start cooking. Thanks to the wheels, you may roll them from one place to another.
If we talk about the process of filling the chambers, though, Weber Original may have the edge over the PK Grill. While both units have removable grates, a small part of the former is hinged. It is ideal when you need to add a little more charcoal since you won't have to take out the entire grate and readjust the cooking temperature afterward. Despite the handle being on top of the lid, the brand has also made it effortless to open as there is a thin plate forcing the smoke to come out sideways instead of going straight up.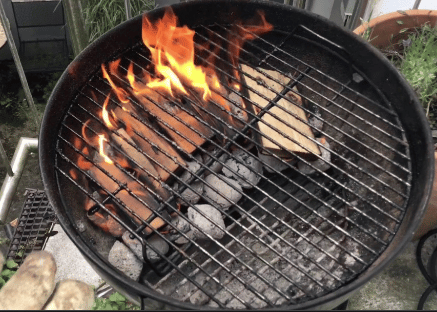 On the other hand, PK Grill offers the advantage of having a detachable grill. Meaning, when you transport it, you can carry the actual grill and the legs separately. You may then lay its lower half on the car floor and set the grill on the seat without worrying about the entire model toppling over when you hit the brake. Furthermore, the ventilation is far from the handle, so smoke will not hit your face when you open the lid.
Both grills are easy to clean, but the answer to the question, "Which one is easier to clean?" depends on how thorough you are when it comes to cleanliness.
In case you want to scrub the grates and the chamber and make them as good as new, PK Grill is the answer. The reason is that its aluminum body can handle water and detergent without rusting. As mentioned above, you can detach it from the legs, so it's effortless to hose down after every use.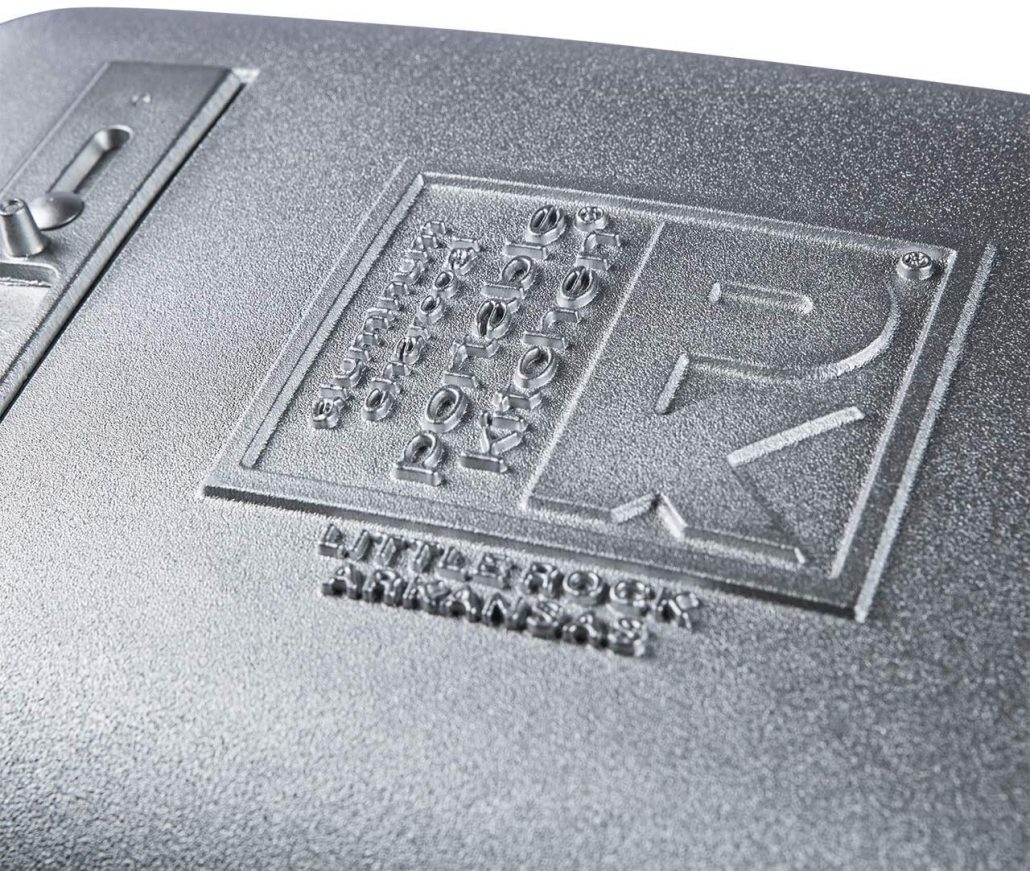 As for Weber Original, the ash bucket is an excellent addition since all the ash will drop in it. When you are done cooking, you may unhook it from the grill and dump its contents in the trash.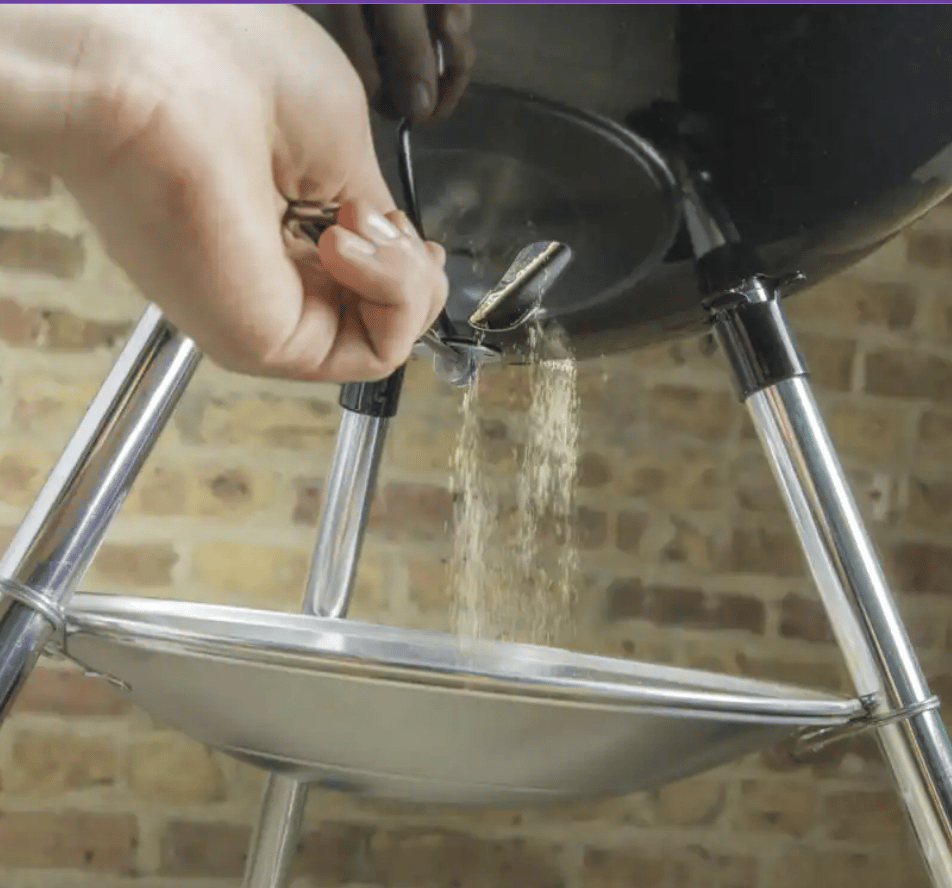 Although the charcoal grills are dissimilar in every way – down to how many legs they have – PK Grill and Weber Original make the best grills in their own right.
You should get PK Grill if you are into the retro style and love the aluminum construction. It's super simple yet very reliable. Besides, it's easy to carry whether you're camping, hunting, or tailgating, not only because of its wheels but also because the actual grill is detachable.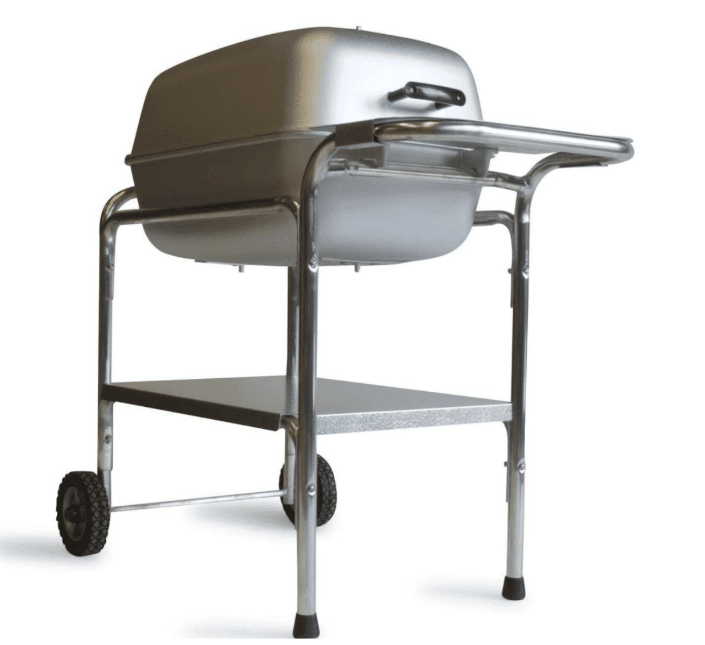 Meanwhile, the Weber Original is perfect for those who want an aesthetically pleasing and durable grill. The curved chamber is an excellent vessel for charcoal, while the removable lid ensures that nothing gets in the way when it's time to turn or take out your food. It even has an ash catcher for easy cleaning.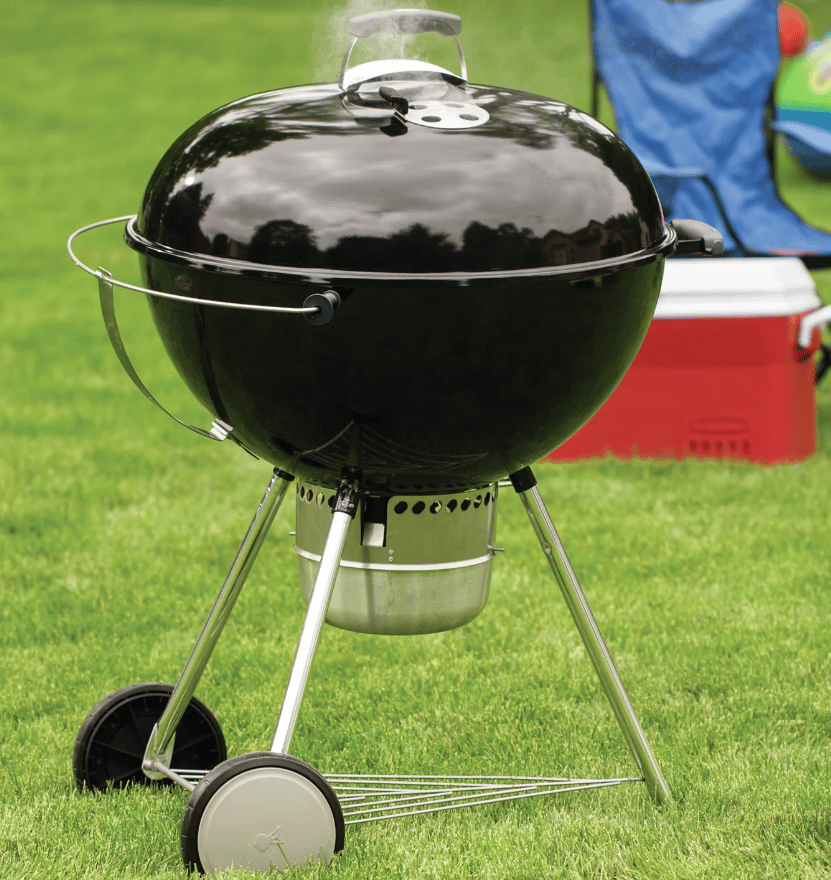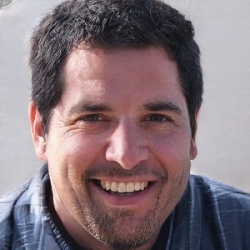 This article is written by Noam Shahar the founder of Limited-Red, Noam is a serious carnivore, And he has a strong passion when it comes to meat and cook, He Decided to review the "BBQ world" 9 years ago after discovering how many people struggle with choosing their dream grill.