Features And Functions That You Need To Know About This Model
A grill is quite essential to have if you are one that is particularly for outdoor fun, entertainment, and good food.
Do you like spending a lot of time outdoors? Do you love entertaining? Do you love good food?
Then you should most definitely own a grill, and not just any grill, a high, top-notch, modern grill. If you take pride in the food that you grill then you will want to make sure you own a grill that is of good quality. Whether you are looking for a high-quality grill to purchase for the first time, or you are looking for grill under 500$, or you are in search of a grill to replace the old rusted one that you have. You just may want to consider the Green Mountain Davy Crockett Pellet Grill. There are more good pellet grills brands on the market, You might be interested in our comparison Rec Tec vs Green Mountain.
This grill is one that is quite portable, so it is easy to store later after you finish with it if you are someone who doesn't have a lot of space in your yard. The top feature of this grill that stands out the most is that it has a digital WIFI controller. This means that you can use your Android mobile device or iOS to control the temperature of the meats that are cooking on your grill. Some of the other features that are included with this grill are:
Meat probe
Peak lid (to stand your chicken up)
Fowl and rib rack
Tray for hooks and utensils
Sense-Mate – a thermal sensor that helps to keep your grill temperatures under control
Runs using 12V or 120ACV –which makes it ideal for camping trips, tailgating parties, hunting, and festivals.
Temperature range of 150F-550F
This grill weighs a total of 57lbs. and the legs fold up adding to the portability, which makes it a perfect grill to take while you are on the go. So those who have limited patio or yard space, and travelers will probably get the best use out of a grill like this.
Pellet Grill
This grill is a pellet grill, which is something that some people may not be accustomed to using. Most people are used to using charcoal for their grills. For those of you that know little to nothing about pellet grills, continue to read along further to learn more about them before you decide whether or not this would be the right grill for you.
How Pellet Grills Work (Briefly)

click to the full exclusive guide
A digital controller operates to internal temperature by managing the flow of the pellets.
A motor operates by turning an auger that releases the pellets into a Firebox.
The hot rod inside the firebox lights the pellets and the combustion fan inside burns the pellets.
The fan that is located inside of the pellet hopper keeps a positive pressure going which contains burn back inside the hopper.
The air flow of the fan and the pellet hopper creates the fire that circulates the wood smoke into the grill.
The Davy Crockett model easily cooks two racks of ribs or 4 to 6 large steaks. You can even fit several burger patties on this grill all at once.
One thing that you should note is that you should always use this grill on a non-combustible surface. A heat barrier should also be used on the bed or your truck or tables and other similar surfaces.
The optional open-flame grease flame trays can be purchased separately from the manufacturer's website if you want to add that as an accessory. 
Accessories (to purchase separately)
There are plenty of accessories that you can purchase to go along with your Green Mountain Davy Crockett Pellet grill if you find that you are quite fond of this brand. Some of these items that you will be able to find on the manufacturer's website include:
GMG Grill Utensils
You can't have the perfect cook-out without the proper tools. The GMG Grill Utensils is a set that includes tongs, grilling fork, serrated spatula, and knife.  These tools are high quality and available at an affordable price considering their brand.
GMG Drip-EZ Bucket Liners
These bucket liners are available at 3 for $5.99 on the main website. You can shop around though to find them at various other retailers that have them available. These liners make for easy cleanup of your drip bucket. Especially useful when you are on the go!
GMG Davy Crockett Tote Bag
Yes, the Davy Crockett grill is small enough to fit inside its very own tote bag. It makes it easy to keep your grill clean and in case you are traveling with your grill and it is raining or other harsh weather conditions, your grill will be protected.
Now that you know everything that there is to know about the Green Mountain Davy Crockett grill, it's time to decide whether or not it would be a great fit for you! If you are still not sure, here is Z grill review that you might want to check out.
[wpsm_button color="green" size="medium" link="https://www.amazon.com/gp/product/B01G5YFF7W/ref=as_li_ss_tl?ie=UTF8&linkCode=ll1&tag=208909820-20&linkId=a83e4a042254e22b8cab0bf737ecf754&language=en_US" icon="thumbs-up" class="" rel="nofollow"]Click Here For The Best Price[/wpsm_button]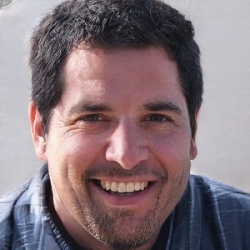 This article is written by Noam Shahar the founder of Limited-Red, Noam is a serious carnivore, And he has a strong passion when it comes to meat and cook, He Decided to review the "BBQ world" 9 years ago after discovering how many people struggle with choosing their dream grill.