Sometimes, people find it challenging to select the best grill, even if they have decided on which brand to get it from. Take Napoleon as an example. It has been providing some of the most-loved gas grills in North America for more than 40 years, so some customers can pit their models against each other.
Two Napoleon products that receive such attention are LEX 485 and Prestige 500. Hence, we have taken it upon ourselves to use and size up both grills.
In this Napoleon LEX vs Prestige review, which one do you think will turn out to be better?
Napoleon LEX Versus Prestige
For fairness's sake, we have focused on three aspects to determine how LEX 485 and Prestige 500 fares in terms of design, versatility, and advancement.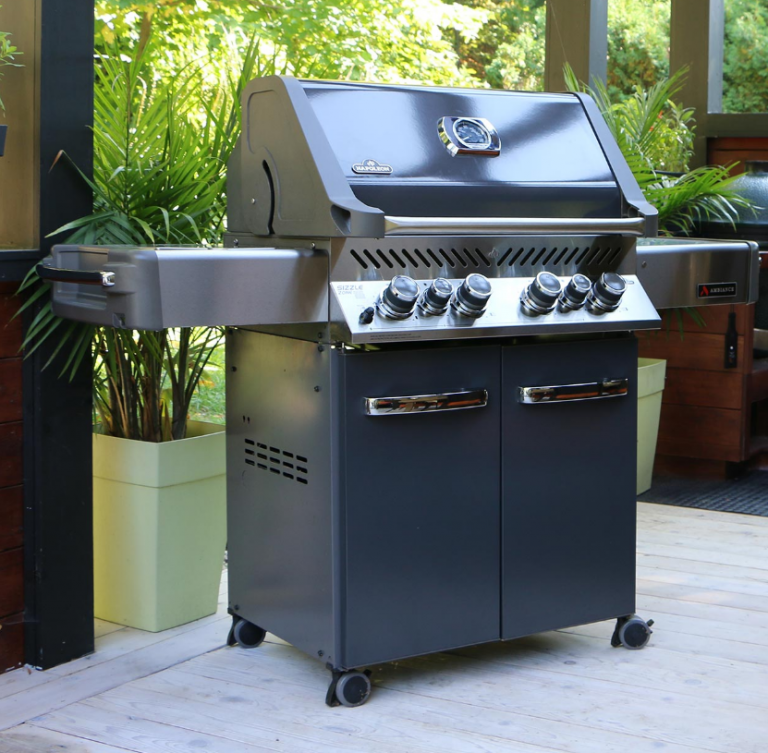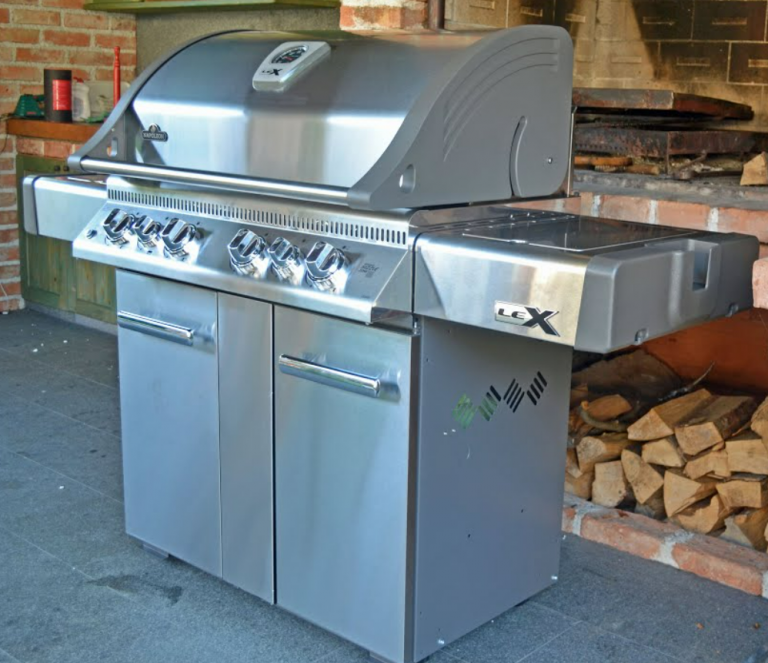 You should know that both Napoleon units are made out of stainless steel from the get-go, so choosing either grill will not put you at a massive disadvantage. They have also reached 50 inches in height, although Prestige is bigger by a smidge (a quarter of an inch, to be precise).
Aside from that, both products have four wheels each and two-door chambers for the propane gas tank and whatever you want to store inside. Even the sizes and number of backlit knobs (six) and extended shelves (two) are the same. Upon taking a closer inspection, though, that's when the differences become evident.
Granted, LEX 485 and Prestige 500 have large side shelves, with the left side doubling as a cooking and prep space. It's the right shelves that have different purposes. The latter unit has a flat surface for cutting and holding your ingredients. For the former, it serves as a cutting and cooling space for your beverages.
The ventilation design is also diverse, as LEX has short, straight lines, while Prestige has slanted, slightly longer ones. Such an aesthetic feature makes the second-mentioned unit seem sleeker and more modern than the first product.
As we set Napoleon LEX vs Prestige, we have also seen that the two have almost the same level of versatility. For one, each model showcases the iconic wave-like cooking grates that the brand is known for. Not only does it promise incredible sear marks, but it also ensures that none of your vegetables and meats will fall in between the cracks.
Both units also come with sear plates, which are essential for easy-to-clean grills. These items can prevent excess oils from splattering everywhere or causing flare-ups – the bane of grilling. More importantly, LEX and Prestige have a total of six burners – four main ones, another on a side shelf, and an infrared one at the back. Since it's spacious under the hood, you can roast a full chicken while cooking other stuff.
Nevertheless, the differences begin with the surface areas. Whereas LEX 485 has a total of 815 square inches of cooking space, Prestige 500 has approximately 900 square inches of cooking space. This extra area allows the latter to grill up to 31 burger patties. How awesome is that?
In terms of maximum grilling heat, Prestige 500 can go up to 80,000 BTUs when all the burners are on. It is significantly higher compared to that of LEX 485, which goes up to 72,500 BTUs.
Prestige offers a little more versatility than LEX as well, in the sense that you can opt for a unit that accepts natural or propane gas. That is ideal for people who wish to save money, considering natural gas cooks food faster than others.
One of the advanced features found in LEX and Prestige is the Sizzle Zone. When you look in the grill, you will notice an area with a ceramic brick covered by a grid with many holes. Within 30 seconds of turning on the burner, it can increase heat up to 1800°F. This temperature is perfect when you wish to have the best steak at home.
As mentioned above, one of the side racks attached to LEX 485 has a built-in cooler. It cannot hold all your beverages, but you can fill it with a few beers or sodas in cans when you host a BBQ party. Napoleon has crafted this feature in a way that the grill's heat will not affect the temperature inside the integrated ice bucket.
Meanwhile, what's unique about Prestige 500 is its SafetyGlow feature, which is visible in the heat control knobs. Though it shares the same beautiful blue backlight that LEX has (thank to i-GLOW), Prestige's light turns red when you are cooking. It is a small yet essential add-on, especially when you live with kids who associate the red color with hot items.
Final Thoughts
In this Napoleon LEX vs Prestige comparison, there is honestly no awful option. Both units are made from stainless steel; their dimensions and cooking spaces are almost similar, too. They also use propane gas and have the trademarked wave grate. It all depends on how the consumer intends to use the grill.
Say, if you like to throw BBQ parties for your adult friends, Napoleon LEX 485 is an ideal choice for you. Aside from stainless sear plates for cooking restaurant-style steaks, it also has an integrated ice bucket fitted in one of the shelves. Hence, your friends can hang out around the grill and enjoy their drinks.
Napoleon Prestige 500, on the other hand, is perfect for families with kids or forgetful folks in general. After all, the heat control knobs have light indicators for when it's on (red) or off (blue). Its modern design makes for a great backyard fixture, too.
Moreover, you can into Phoenix grill review for more ideas.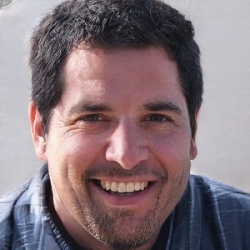 This article is written by Noam Shahar the founder of Limited-Red, Noam is a serious carnivore, And he has a strong passion when it comes to meat and cook, He Decided to review the "BBQ world" 9 years ago after discovering how many people struggle with choosing their dream grill.