Kamado grills are egg-shaped ceramic cookers that have been a famous outdoor grilling system for years. They originated from the Far East. In fact, the word Kamado simply means a ceramic grill in Japanese.
These types of grills found their fandom among American soldiers during the Vietnam War and have since become a one of a kind grills that can impart a delicious smoky flavor to the dishes. They were really quite popular in the 70s when no outdoor picnic was complete without a Kamado grill.
Kamado Joe Versus Big Green Egg, The Ultimate Review For 2021
Is A Kamado Grill Worth It?


Kamado grills are capable of reaching high temperatures for searing. They can hold smoking temperatures for hours and enable you to make the best smoky flavored burgers and steaks. Their performance is on par with steakhouse grills.
Kamado grills are made of ceramic which is a good thermal insulator. This enables Kamados to hold the right temperatures for a long time and thus ensure proper cooking and fuel savings.
Kamados allow you to regulate temperature by controlling the airflow via dampers on the top and bottom of the grill. You can increase the temperature by allowing more air to get sucked in the bottom. If you manage to control the airflow, you can get your grill heating up to 110°c in just 10 minutes. You can easily achieve temperatures as high as 375°C to get a juicy piece of well-cooked tandoori chicken.
Looking at all the perks that this grill provides, it is definitely worth the buy. But as with all consumer products, you get quite a good amount of choices to choose from.
Let's narrow down the list to the best available brands among Kamado grills, the Big Green Egg and the Kamado Joe.
Read on to get an in-depth idea of the features and what makes these brands differ and excel against each other.
Kamado Joe vs Big Green Egg
The Big Green Egg is a pioneer in the Kamado industry and has remained to be the most popular since its inception in 1974. It is made of high fire ceramics and glaze. Known for its durable construction and excellent temperature stability, Big Green Egg has been the de facto Kamado grille for many years until newer brands like Kamado Joes started catching up. So let's compare these two forerunning competitors to see which one fares better
Is Kamado Joe better than Big Green Egg?


Both Kamado Joe Classic and Big Green Egg are no doubt worth your money. They are both excellent grills made of high-quality materials and good performance. While Big Green Egg has a long history, Kamado Joes have been gaining an equal amount of popularity since their debut in 2009.
Variants Available
Kamado Joe has been rolling out new models every year with the latest being the Classic lll 18″ model.  While the older models have been mimicking Green Egg closely the newer models have shown several improvements in design and equipment included which puts them ahead in the race. So, if you ever opt for Kamado Joe, always go for the newest version as they are constantly evolving with better designs. Size variations available in Kamado Joe are:
Joe Junior 16″ diameter
Classic 18″ diameter
Big Joe 24″ diameter
Big Green Egg, on the other hand, has had a stable look and design over the years partly because so far very few brands could match up to its performance and durability. It is available in diameter sizes ranging from 10″ to 29″ inches. It comes in 4 different sizes and namely
Materials and Construction
Both are made of high-quality ceramics and glazed. They both also offer a lifetime warranty with the Kamado Joe model 18″ being the best in that criteria.
Kamado Joe has reddish ceramic grills while that of Big Green Egg is white.
The cooking grills are made of stainless steel and the fire grate is of cast iron material.
Green Egg loses on this front. It has big wheels supported by plastic locks. Whereas Joe has smaller wheels with sturdy metal locks.
Again Joe fares better with its fully welded custom stand while Green Egg has a standard metal stand.
Big Green Egg has more natural looking shelves and handles. Kamado Joe, too, has sturdy shelves and handles but they don't look like real wood.
Kamado Joe's seal is made of fiberglass and can be aligned perfectly.
The metal bands are also designed for the perfect fit with the ceramic groove.
Big Green has a somewhat mismatching alignment as the main seal is made of felt. The bands are also thin thus leaving some gap between.
Packing And Setup
Kamado is generally quite heavy. It is not going to be an easy DIY task and might require a helping hand or two to unpack and love the entire setup. Having said that, both Kamado Joe and Big Green Egg try their best to make it simple for the user.
Kamado Joe, in particular, delivers the package in well-secured boxing with a wooden base in the bottom and a wooden cover on the top.
One particular thing to note would be that Kamados usually weigh more and require extra help which is more of a necessity with Big Green egg. While it seems handy, the assembly can take up to an hour. So, it is better advised you employ the services of a technician to help you with the setup.
Air Vent
The air vent is what helps you control the airflow in a Kamado and thus control the temperature.
In the case of Big Green Egg, the top vent can be set to a position you want. You will have to readjust it every time you open the lid if you don't turn the top sideways.  This piece of component is made of iron and can easily rust if you keep it close to moisture. But the rusting, if any, is limited to the surface and never gets inside. So a simple paint job would suffice to keep it corrosion safe.
The top vent in Joe is rustproof as it is made of aluminum. It also does not need to be readjusted often.
Both the Kamados have a thermometer attached to their hood to help watch the cooking temperature.
Kamado Joe charcoal grill has a better ergonomics with respect to how the lid hinge works. If you let go of the lid, it sits perfectly whereas Big Green Egg makes a loud thud ad there is no hinge support mechanism.
This is because Joe employs an innovative hinge mechanism that reduces the lid weight by 95% and making it light enough to be held by a single finger.
Big Green is only now catching up slowly with a small improvement to their hinges with their latest model which is still not as efficient as that of Joe's.
The rack design is quite differing among the two grills.
Big Green Egg has a standard grill rack with a fixed height. If you want you can take out the setter and lower the grill height by about 2 inches.
Kamado Joe has better storage with its dual rack oven system. You can set up different heights easily to suit your cooking style and food cooked. The hot rack can also be grabbed easily.
This is one area where Joe clearly outshines the counterpart.
Joe has a better grid design with two half-moon sections that allow you to cook at two different temperatures simultaneously.
Besides these design advantages, Joe has several components included with the pack.
While Big Green has a really good set of excellent components, they need to be bought separately.
Both the grills are easy to clean with Joe being comparatively easier as its steel ash drawer makes it easy.
With many accessories included in the package, Kamado Joe is the most expensive and can cost you thousands of dollars. Big Green Egg, on the other hand, delivers a decent package under $200.
Major Similarities
Both can cook up to the same high-temperature levels of 108°C and the food tastes similar.
They possess hood-mounted thermometers
Both are durable with a lifetime warranty
They both have a similar oval-shaped design.
Major Differences
Cooking system
Big green has a conventional one level cooking system
Joe has a unique divide-and-conquer cooking system that allows the sharing of cooking space efficiently.
Accessories
Big Green- Accessories are sold separately.
EGGSpander cooking system
Standard felt gasket
Top vent rain shield
Half-moon heat deflector plates
Kamado Joe
Half-moon heat deflector
Ash tool
Steel grate gripper
Shelves and locking wheels
Smoke chamber
Manufacturing
Big Green is manufactured in Mexico while Kamado Joe is made in China.
Mode of purchase
Big Green is not sold online and can be bought only via authorized dealers and showrooms
Kamado Joe can be bought online.
Big Green Egg Pros & Cons
[wpsm_column size="one-half"][wpsm_pros title="PROS:"]
Reliable brand image with successful performance delivery over 30 years
Basic grilling process is perfect
[/wpsm_pros][/wpsm_column][wpsm_column size="one-half" position="last"][wpsm_cons title="CONS:"]
Design upgrades and innovations have been slow. Newer models are not much of an improvement from older ones.
Many accessories need to be bought separately like the rain shield for the air vent and half-moon deflectors. This can increase the cost later as everything doesn't come in a single package.
Hinge, bandings, and fixings are made of painted steel and may rust
[/wpsm_cons][/wpsm_column]
Kamado Joe Pros & Cons
[wpsm_column size="one-half"][wpsm_pros title="PROS:"]
Constant evolution and innovation in newer models
Good durability and accessory set
[/wpsm_pros][/wpsm_column][wpsm_column size="one-half" position="last"][wpsm_cons title="CONS:"]
The thermometer reading is around 50 degrees off which can be deterring to maintain an accurate temperature.
Shelves and handles are made of robust plastic and give off an unnatural look.
[/wpsm_cons][/wpsm_column]
Conclusion
As you can see, Kamado Joe is quite beating the competition against Egg. The drive to innovation and inclusion of accessories makes it a winner.
The price is a determining factor when it comes to buying the grill. With several add-ons, Kamado Joe becomes a bulky purchase that will cost you a lot. Big Green Egg, on the other hand, is a lot cheaper than Kamado Joe while delivering the same durability and excellent cooking abilities.
But all that works when you don't really want the add-ons. If you are anyway going to buy accessories separately, then you might have to do a lot of price comparisons to find out which one of these is actually economic for your use.
In most cases, the final verdict would be favorable to Kamado Joe unless Big Green comes up with significant improvements in its newer editions.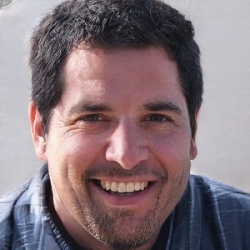 This article is written by Noam Shahar the founder of Limited-Red, Noam is a serious carnivore, And he has a strong passion when it comes to meat and cook, He Decided to review the "BBQ world" 9 years ago after discovering how many people struggle with choosing their dream grill.