All you need to do to get the perfect bite
Smoked turkey is definitely something that you would want to prepare if you are trying to please your guests. It tastes really good, and it's actually not very hard at all to prepare.
You will experience an absolute luscious flavor with a nice butter smooth texture if you prepare the turkey the way it should be prepared.
All you need is to choose a recipe that is just right to bring out the best in your turkey!!
To experience some of the best flavors that you could ever imagine in the turkey that you prepare, you should most certainly get your hands on an electric smoker. If you already own an electric smoker, you can mark that off your checklist.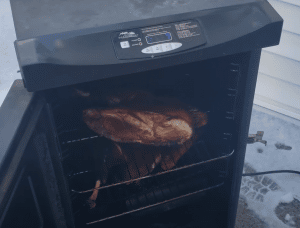 What to look for in a good electric smoker
So if you don't already have an electric or gas smoker, you need to do some shopping for one. There are plenty of different models and brands available online. You just have to think about the size that you want as well as your budget. If you live in an apartment then you will want to check with your complex to make sure you are allowed to have an electric smoker on the premises. If you are allowed to have one, then you will want to make sure it is a size that you can set out on your patio and won't take up too much space.
Next, you will want to check out our reviews for the smoker to see which electric smokers people are recommending the most. You will also be able to learn more about how useful the features are on various different brands of smokers. Make sure you look for an electric smoker that has useful features that make it easy and convenient to use your smoker.
Pros and Cons
You'll also want to make sure you read more about the pros and cons of the smokers that you are interested in buying. You don't want to buy an electric smoker where the cons outweigh the pros. You want a smoker that has mostly pros so that you will know that you will experience little to no problems with the smoker.
Bare Bones Smoked Turkey Recipe
Thaw the Turkey
So before you start smoking your turkey, you need to make sure it is defrosted. You don't want to ever start cooking the meat while any parts of it are still frozen.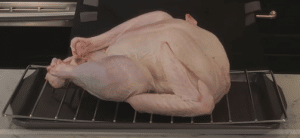 Clean the Turkey
Once your turkey is defrosted you will need to clean it. You need to remove the neck and the gizzards; setting them aside if you want to use them later on for gravy. After removing the insides you will need to thoroughly rinse the inside of the turkey.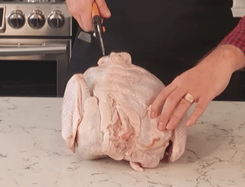 Brine the Turkey
The next important step is bringing your turkey, which is something that needs to be done right before you start smoking it. This will enhance the moisture that is absorbed by the turkey and help it to be nice and tender when it is done the cooking.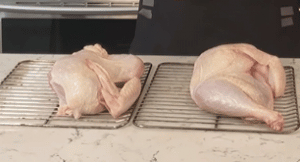 Rinse & Dry Your Turkey
After you have done your bring routine, you need to rinse your turkey off in cool water. Dry the turkey for at least 12-24 hours. This will ensure that the turkey will have an even amount of brine flavors.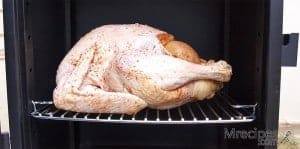 Season Your Turkey
Now it is time to season your turkey with spices of your choice. A dry rub should be used for the inside of the turkey, while you need to coat the outside of the turkey with a wet rub.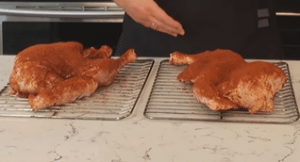 Smoke Your Turkey
Okay, so you have done all of your prep work! Now it is time to smoke your turkey. You need to preheat your electric smoker to 225 F. Once the electric smoker has fully heated, you will need to oil your grates so that the turkey doesn't stick to it.  Now, place your turkey into the electric smoker. Add the temperature probe to the thickest part of your turkey. You will want to let your turkey smoke until it reaches a temperature of 165 Fahrenheit.
Smoked Turkey Benefits
Following a great recipe, you are certain to have a nice, tasty, juicy smoked turkey that melts in your mouth.
Advantages of a Smoked Turkey
With Turkey being a great source of protein, you will stay full much longer.
The lean mass of the turkey helps those who consume it keep a stabilized insulin level.
Turkey is quite healthy, with high amounts of vitamin B6, and B12 in it. It also has a decent amount of choline and zinc in it.
Turkey is known to be healthier than a lot of other meats. There are less calories in it.
Tips for Smoking a Turkey Using an Electric Smoker
Here, we will discuss more tips on preparing your turkey when using an electric smoker. From the description you read above, you certainly know by now that preparing and smoking a turkey isn't a quick process.
Never be in a rush to put your turkey inside the smoker. You need to first make sure that your wood chips have a thin blue smoke coming from them.
Using the correct knife
You need to make sure you have the correct carving instruments for your turkey so that you can make nice clean slices for the purpose of easily serving.
Pick The Wood Chips
Since turkey absorbs smoke faster than other types of meat, you will want to make sure that you pick the right wood chips for it. Mild wood chips are ideal so that you don't get too much of a smoky flavor.
Spatchcock the Turkey
Spatchcocking is a process that needs to be done for your turkey to be able to easily absorb more smoke. Your turkey will also cook faster if you perform this process.
To spatchcock, you just need to remove the spine of the turkey so that it lays flatter. This process is good to perform for people who have smaller smokers or less room to fit the turkey in their fridge.
Soaking Wood Chips or Dry Wood Chips
There always seems to have been a debate on whether you should use wet chips or dry chips. You can actually use both. However, using wet chips is only for the low and slow method of smoking.
For the low and slow method, you need to make sure you soak your chips for at least 30 minutes. Just keep in mind that wet chips have a less intense smoke flavor and they burn slower.
Once your turkey is finished cooking, you should let it cool for about 20-30 minutes; while uncovered.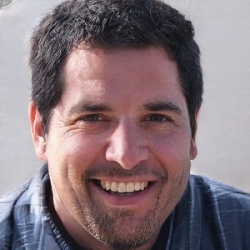 This article is written by Noam Shahar the founder of Limited-Red, Noam is a serious carnivore, And he has a strong passion when it comes to meat and cook, He Decided to review the "BBQ world" 9 years ago after discovering how many people struggle with choosing their dream grill.